Big Package to Boost Economy
May 15, 2020 | 16:21 PM IST
May 15, 2020 | 16:21 PM IST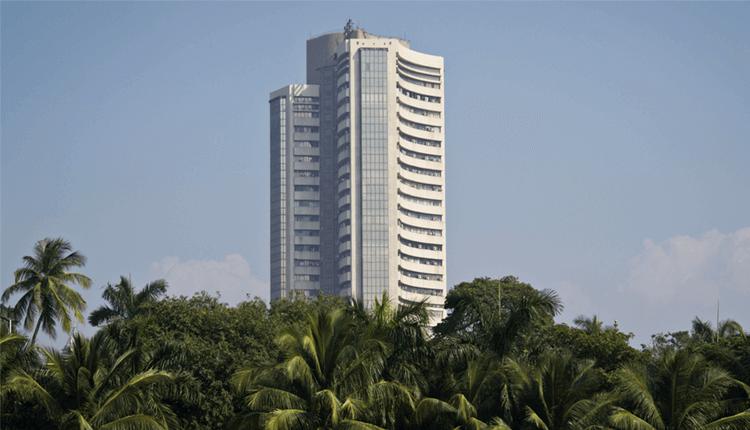 Our Analysis
Indian market triggered with optimism as PM Modi announced a Rs 20-lakh-crore stimulus package, equivalent to about 10% of India's GDP, aimed at making the country self-reliant and reviving the stalled economy. The sentiment remained weak despite a slew of announcements made by Finance Minister Nirmala Sitharaman targeting various sectors. The FM doled out measures worth Rs 5.94 trillion, focusing largely on MSMEs, NBFCs, power discoms, and real estate sector, with more such announcements to follow throughout the week.
Asian shares tumble on growing worries about a second wave of coronavirus infections after the Chinese city where the pandemic originated reported its first new cases since its lockdown was lifted. MSCIs broadest index of Asia Pacific shares outside of Japan stumbled more than 1 percent, snapping two straight sessions of gains. In Europe, shares edged higher following a clutch of upbeat quarterly earnings reports, but investors remain cautious of a resurgence in new coronavirus cases as hard-hit economies lift lockdowns.
In the oil market, Oil futures rose, boosted by an unexpected commitment from Saudi Arabia to deepen production cuts in June in a bid to help drain the glut in the global market that has built up as the coronavirus pandemic crushed fuel demand.
This Weeks Market Highlights:
Benchmark Indices:
1) On Monday, Sensex shed over 81 points or 0.26 per cent to 31,561.22 levels. Nifty slipped 12 points or 0.13 per cent to settle at 9,239.20.
2) On Tuesday, Sensex ended 190 point or 0.6 per cent lower at 31,371.12. Nifty ended just shy away from the crucial 9,200-mark at 9,196.55, down 43 points or 0.46 per cent.
3) On Wednesday, Sensex jumped 637 points or 2.03 per cent to close the session at 32,008, while the broader Nifty 50 index surged 187 points or 2.03 per cent to end the session near to 9,400-mark.
4) On Thursday, Sensex stood at 31,123, down 886 points or 2.8 per cent while Nifty ended at 9,143, down 241 points or 2.57 percent.
5) On Friday, Sensex ended at 31,098, down 25 points or 0.08 per cent. Nifty ended at 9,137, down 6 points or 0.06 per cent.
Broader Index & Global Market:
- The domestic benchmark plunged over 6 per cent last week as the government extended the lockdown for another two weeks in an attempt to arrest the spread of coronavirus. Meanwhile, weak quarterly results from India Inc also kept investors on the edge. Here's a look at last week's market moves in six charts. The special package announced by PM Modi is expected to boost the economic activity and get it back on track.
- World stock markets fell for a third day running on Thursday after a sobering warning from the World Health Organization that the coronavirus may never go away. The head of the Federal Reserve quashed talk of U.S. interest rates going negative to kickstart investment and new outbreaks of the virus in South Korea and China and some dour assessments of the global economy aroused concern too. Asian markets had followed Wall Street lower overnight with MSCI's broadest index of Asia-Pacific shares finishing down 1.3% and Japan's heavyweight Nikkei closing 1.75% lower.
Movers & Shakers
Shares of Indian Railway Catering and Tourism Corporation (IRCTC) were locked in the upper circuit band of 5 per cent at Rs 1,302.85 apiece on the BSE after the Ministry of Railways announced that the Indian Railways will gradually restart passenger train operations from May 12, initially with 15 pairs of trains.
Shares of Kallam Textiles Ltd dips 11% due to poor set of earning numbers.
Key Market Drivers
Coronavirus pandemic
Production starting in parts
Q4 result
Stimulus package
Event Watch
International:
Coronavirus concerns
UK, Japan Inflation rate
Crude Oil
Domestic:
Coronavirus- Drug manufacturing, testing kit
Q4FY20 Results
Stimulus Package
Stocks To Watch
IRCTC Ltd On Upside while, Marg Techno Projects Ltd. on Downside.