Bears Active on COVID 2.0
Feb 19, 2021 | 16:08 PM IST
Feb 19, 2021 | 16:08 PM IST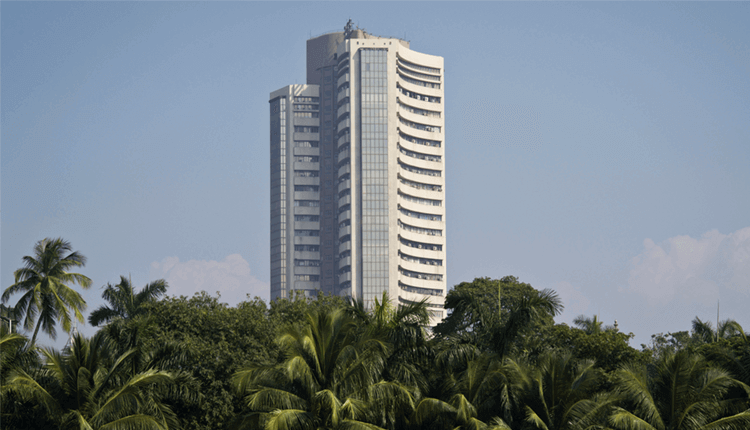 Our Analysis
Indian markets took some rest after a strong bull rally. Simultaneously India is undergoing COVID 2.0, as the number of fresh positive cases started surging exponentially. Most of the states are turning red. Possibility of lockdown can not be denied. India's active coronavirus caseload rose for the fourth time in five days, at a time when the government has already claimed success over the virus. India added 12,881 new cases in 24 hours according to the health ministry's update as of 8 a.m on Feb. 18. Thats higher than the 11,987 recoveries in the same period, taking active cases lower to 1.37 lakh.
On the global front, the European Commission secured hundreds of millions of additional doses and vowed to speed the clearance of vaccines targeting coronavirus variants. The United Nations is pushing for a worldwide vaccination effort. In the U.K., scientists are set to carry out the worlds first study to deliberately expose volunteers to the new coronavirus to speed research. Globally, confirmed Covid-19 cases have topped 109.8 million with 2.4 million dead. More than 181 million have been given vaccination shots so far.
This Weeks Market Highlights:
Benchmark Indices:
1) On Monday, Sensex closed above the 52,000-mark for the first time on gains of 610 points, or 1.18 per cent, at 52,154 levels. Nifty, on the other hand, hit a record high of 15,327 levels in the intra-day trade before ending at 15,315-mark, up 151 points or 1 per cent.
2) On Tuesday, Sensex tanked 650 points to hit a low of 51,864. The index, however, settled at 52,104 levels, down 50 points or 0.1 per cent. Nifty, on the other hand, managed to hold the 15,300 level and ended at 15,313, down 1.25 points or 0.01 per cent.
3) On Wednesday, Sensex declined 400 points, or 0.77 per cent, to end below the 52,000-mark at 51,704 levels. Nifty index ended below the 15,250-mark at 15,209 level, down 104 points or 0.68 per cent.
4) On Thursday, Sensex tanked 379 points today to settle at 51,325 levels. Nifty, on the other hand, slipped below the 15,150 levels to end at 15,119, down 90 points or 0.6 per cent.
5) On Friday, Sensex nursed losses of 435 points, or 0.85 per cent, to end the day at 50,890 levels. In the intra-day trade, the index tanked 800 points. Nifty index gave up the 15,000-mark and settled at 14,982 levels, down 137 points or 0.9 per cent.

Broader Index & Global Market:
- Gains in the broader market stocks, however, supported the overall market breadth. The S&P BSE SmallCap index moved closer to record high levels as it soared on the back of gains in Indian Overseas Bank, Central Bank of India, Bank of Maharashtra, OnMobile Global, Goldiam International, Magma Fincorp, Adani Total Gas, Shankara Building Products, and Majesco. The index, which hit a high of 20,128, ended 0.66 per cent higher at 20,015 levels.
- MSCIs broadest index of Asia-Pacific shares outside Japan fell 0.42 per cent, Australian stocks rose 0.01 per cent, while Japans Nikkei fell 0.14 per cent. However, in signs that global sentiment were still buoyant, Euro Stoxx 50 futures were up 0.22 per cent, German DAX futures were up 0.15 per cent, and FTSE futures rose 0.3 per cent.
Movers & Shakers
Shares of Happiest Minds Technologies, meanwhile, hit a new high of Rs 484 as they hit 20 per cent upper circuit on the BSE in intra-day trade on Wednesday on the back of heavy volumes in an otherwise weak market.
Shares of Nestle ended 2.8 per cent lower after sliding 5 per cent in the intra-day after the firm's December quarter numbers failed to meet Street's expectations.
Key Market Drivers
Coronavirus vaccine
Lockdown
Q3FY21
Event Watch
International:
Coronavirus vaccine
USA GDP growth rate
Japan CPI, industrial production
UK unemployment rate/li>
Domestic:
Coronavirus- vaccine
Q3FY21
India GDP growth rate
Stocks To Watch
ONGC Ltd On Upside while, Reliance Industries Ltd on Downside.