Banks Push Nifty & Sensex To A New High
Jan 19, 2018 | 16:52 PM IST
Jan 19, 2018 | 16:52 PM IST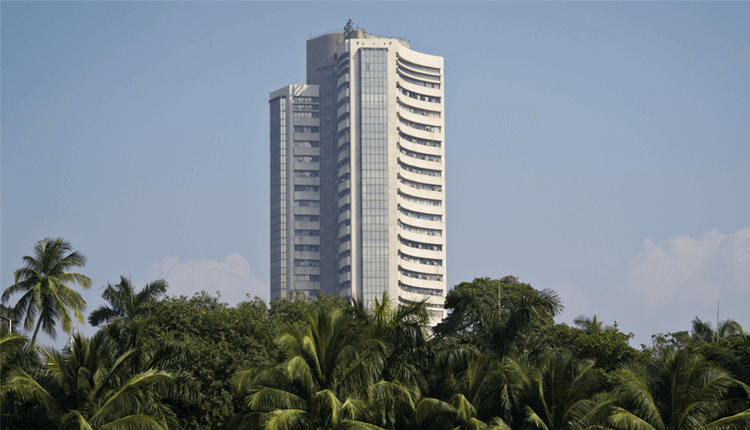 The third week of the year started on a positive note on Monday as Sensex and Nifty gained further as Sensex traded near 35K and Nifty crossed 10,750 level for the first time. On Tuesday, the market turned choppy and traded range bound. Nifty midcap fell over 2% on the same day but on Wednesday Benchmark Indices gained rally and eventually, Sensex crossed the 35K mark for the first time while Nifty crossed 10,800 to create the new record high. On Thursday, equity indices again made a new high with Sensex crossing 35,500 level while Nifty traded near 10,900. On last day of the week, the market continued the rally with Sensex inched towards new high while Nifty traded near the record high.
This week the broader market underperformed benchmark indices most of the days as Nifty midcap corrected 3-4% percent from the all-time high. The market rally led by bank stocks after the buzz of likely increase in FDI in the banking sector. IT majors also reported better Q3 results this week which supported the market. But the biggest gainer was the PSU banks as Govt. reduced the extra borrowings amount by 60%.
Movers & Shakers
HDFC Ltd. has rallied almost 10% throughout the week as companys board has approved raising of Rs.13,000 crore by selling shares to a consortium of institutional investors, including Waverly Pte. Ltd, OMERS Administration Corp, KKR-affiliate Silverview Investments Pte., Carmignac Group and Premji Invest. HDFC would issue 6.43 crore equity shares at Rs1,726.05 per share to 10 investors totalling Rs11,104 crore. In addition, it will also raise up to Rs.1,896 crore via QIP. Of the funds raised, Rs8,500 crore will go towards subscribing to the preferential allotment of its banking arm HDFC Bank Ltd.
Adani Power has reported that consolidated net loss for the quarter ended December 31, 2017, has widened to Rs.1,290.74 crore from Rs.667.89 crore loss in the year-ago period. Revenue from operations during the quarter declined 10.8 percent to Rs.4,844.46 crore, compared to Rs.5,431.5 crore in same quarter of 2016-17.
EBITDA during the quarter was lower due to arrears of transmission charges of Rs.287 crore not pertaining to the quarter, and lower fixed capacity charge revenue due to lower billed availability, the company said.
Key Market Drivers
Index of Industrial Production (IIP) grew at a five-year high of 8.4 percent in November. Retail inflation spiked to a 17-month high of 5.21 percent in December. India's wholesale inflation eased marginally to 3.58 percent in December after hitting an eight-month high of 3.93 percent in November.
Exports up 12.3% in December but imports jumped 21%; trade deficit at its widest in 3 years. India's exports grew to $27.03 billion last month from $26.19 billion in November 2017 and $23 billion the preceding month. Cumulative value of exports for the period April-December stood at $223.5 billion as against $199.5 billion in the year-ago period. "Exports have been on a positive trajectory since August 2016 to December 2017 with a dip of 1.1% in the month of October 2017," the ministry said in a statement.
India has cut its additional market borrowing requirement for the current fiscal year by 60 percent after reviewing trends in revenue receipts and expenditure patterns, the finance ministry said on Wednesday. The government has reassessed additional borrowing requirements taking note of revenue receipts and expenditure pattern. The requirement of additional borrowing being reduced from Rs.50,000 crore as notified earlier to Rs.20,000 crore.
Direct tax collections during the first nine-and-a-half months of the current fiscal have risen by 18.7 percent to Rs.6.89 lakh crore, the tax department said on Wednesday. The collections till January 15, 2018, represent over 70 percent of the Rs.9.8 lakh crore revenue target from direct taxes, the Central Board of Direct Taxes (CBDT) said in a statement.
The government on Thursday announced a significant revamp of the goods and services tax (GST) framework, including rate cuts on 20-litre packaged drinking water, biodiesel, diamonds and precious stones, sugar candies, tailoring services, amusement parks and low-cost housing construction services. It also approved a definition for handicrafts and the designation of 40 items as handicrafts. This apart, the council also reviewed the integrated GST collections of about Rs.35,000 crore with the Centre and it was decided that this can be provisionally divided between the Centre and the states.
Event Watch
Q3FY18 Results will continue to presented by major companies like DHFL, Axis Bank, Asian Paints, GNFC, L&T, Maruti Suzuki.
Stocks To Watch
ICICI Bank Ltd. is on the upside while Bharti Infratel Ltd. is on the downside.