IT & Banking Stocks Continue To Shine In A Volatile Market
May 25, 2018 | 16:51 PM IST
May 25, 2018 | 16:51 PM IST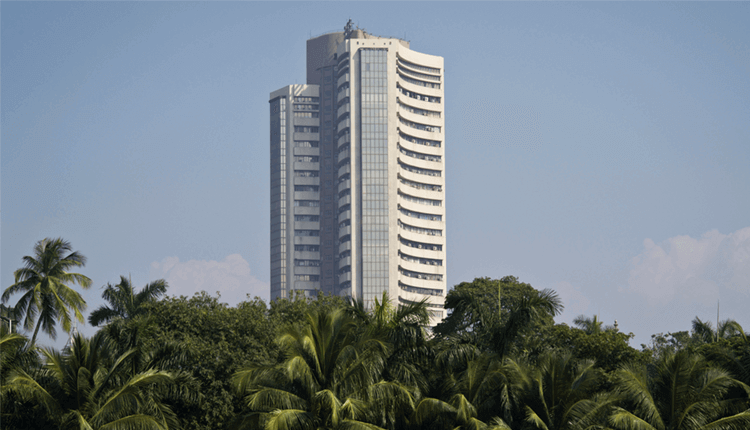 Our Analysis
This week also market continued to consolidate amid volatility due to higher crude oil price & continued depreciation of rupee while domestic political graph also hurt sentiment. Companies also presented mix set of earnings for fourth quarter as Tata Motors, BPCL missed estimate while GAIL & SBI management guidance gathered strength. Global sentiment also remained negative as FOMC minutes indicated rate hike soon while Trade tariff war continued to worry investors. Market expected to remain volatile with both side sentiment but quality stock buying will continue.
This Weeks Market Highlights:
Benchmark Indices:
1. The benchmark indices started the week on weak note as Sensex fell 230 points while Nifty below 10,550, amid higher crude oil prices.
2. Pharma, metals, auto, HDFC twins & Reliance dragged market while PSU banks & technology stocks held the market. Nifty midcap was down 320 points.
3. On Tuesday market snapped 5-Day losing streak as Sensex closed mildly higher while Nifty held 10,550 levels led by short covering.
4. On Wednesday equity indices resumed decline as Sensex fell over 300 points while Nifty below 10,450 on weaker rupee & global weakness.
5. Except PSU Bank index (up 2.84%) all indices ended in red led by Metal, Auto, Realty & FMCG. Nifty midcap index fell over half a percent.
6. On Thursday market gathered strength as Sensex rallied 350 points while Nifty back above 10,500, backed by short covering.
7. On Friday Sensex opened on a higher note while Nifty above 10,550 levels, backed by technology stocks.
Sectoral Index:
- This week midcap & smallcap stocks mostly reacted on earnings as most of the companies disappointed with results. Apart from that domestic political sentiment didnt helped along with higher crude oil prices & weaker rupee. IT, Banking & financials outperform market while Pharma, metal & Auto stocks underperformed.
- Global market especially Asian market traded mix due to uncertainty over trade tariff war between U.S. & China as Trump not satisfied with trade talk. FOMC also warranted another interest rate hike soon which denied any positive sentiment.
Movers & Shakers
The countrys largest bank State Bank of India on Tuesday reported a second consecutive net loss of Rs.7,718 crore for the March quarter, primarily due to a surge in provisions and bad loans. Though the NII grew by 10.53% which beat Reuters poll estimate. Management remained hopeful for coming times as Rajnish Kumar Chairman said that they have good roadmap for next 2 years which helped share price to surge over 10% throughout this week.
State-owned HPCL reported 4% drop in its March quarter net profit on lower refining margins & inventory gains. Total expenses also rose 13.8% while income from operations also rose 13%. Higher crude oil prices & pressure from domestic market to reduce the cost may hurt the margin as well if Govt. decides to cut excise duty on diesel & Petrol. The share price of the HPCL fell over 10% this week.
Key Market Drivers
Rating agency Icra expects GDP growth in January-March 2017-18 at 7.4% on account of good rabi crop harvest and improved corporate earnings, up from 7.2% in the third quarter. As per Icra, the growth of the Indian gross value added at basic prices in year-on-year (YoY) terms is likely to record a considerable recovery to 7.3% in Q4 FY18 from 6.7% in Q3 FY18, thereby rebounding above 7% after a gap of five quarters.
Federal Reserve officials said the economic outlook warranted another interest rate hike soon and signaled they would welcome a modest overshoot of their 2 percent inflation target, indicating they are in no rush to tighten more aggressively. Most participants judged that if incoming information broadly confirmed their current economic outlook, it would likely soon be appropriate for the committee to take another step in removing policy accommodation, minutes released Wednesday of the Federal Open Market Committees May 1-2 meeting said.
Event Watch
Indias GDP quarterly for Q4 (YoY) will be on 31st May 2018. The Central Statistics Office (SCO) will present the GDP number.
India Infrastructure output (YoY) April will be on 31st March 2018. Nikkei Markit Manufacturing PMI (May) will be on 1st June 2018.
Q4FY18- L&T, Oil India, REC, BEL, BHEL, BPCL, M&M, SAIL, Apollo Hospital, NMDC, Coal India, Power Grid, ONGC.
Domestic Automobile sales numbers for May month will be on 1st June 2018
Global:- U.S. GDP (QoQ) for Q1 will be on 30th May 2018. Also U.S. Manufacturing PMI (May) & Unemployment rate will be on 1st June 2018.
Stocks To Watch
GAIL is on the upside while Jet Airways (India) Ltd. is on the downside.