Is MCX a Good Long Term Investment Now ?
Jul 28, 2014 | 10:34 AM IST
Jul 28, 2014 | 10:34 AM IST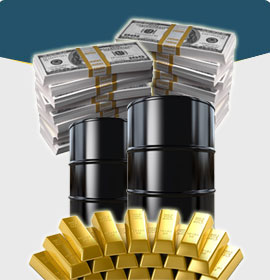 Finally the uncertainty surrounding MCX seems to have ended after the NSEL crisis started. The MCX stock has seen a sharp drop in its share price (From a high of Rs 1015 to a low of Rs 238) following the credibility beating suffered by its parent company namely Financial Technologies Ltd.
Everyone understands that, owning a Stock Exchange is the best way to profit in the Financial Markets. (As long as Traders are there, why worry about Volumes). It easy to find that the Casino Owner makes the most money at the cost of players in the Casino. The only listed exchange in India is MCX and God ! what an fantastic Business it has. Any Investor will like to Invest in a Monopolistic business which gives the company to earn very High returns on Capital. To give some of the Highlights of the company,
- MCX is the Global leader in Gold and Silver Trading.
- No:2 in the whole world in Natural Gas Trading and No:3 in Crude Oil.
- Company has a Market share of 86% consolidating its Monopolistic position.
- The Business generates huge Free Cash Flow and requires little incremental CAPEX.
In a recent corporate development, Kotak Mahindra Bank announced that it has entered into a share purchase agreement to acquire a 15% stake in MCX from Financial Technologies (India) Ltd for 4.59 bln rupees. Financial Technologies India Ltd (FTIL) originally held a 26% stake in commodity exchange MCX.
Kotak bank has clearly stated that it will not get involved in the operations of the bourse,and expects that once the regulatory restrictions on commodities futures are relaxed, the business will grow significantly and create value for all investors in the long term.
According to the FNC rules, only domestic commexes, stock exchanges, depositories, banks, insurancecompanies or a public financial institution can hold up to 15% of the paid-up capital in a commodity exchange.
No individual or any other kind of company can hold more than 5%. Before the change in rules,Reliance Capital had emerged as the highest bidder.
Ace investor Rakesh Jhunjhunwala has also purchased 2% stake in Multi Commodity Exchange (MCX) for over Rs. 66 crs. According to information available with the exchanges MCX's erstwhile promoter FTIL has sold a total of 10.19 lakh shares, amounting to a 2% stake in the commodity bourse.
Mr Jhunjhunwala has picked up 10 lakh shares in MCX at an average price of Rs. 664 apiece, valuing the transaction at Rs. 66.4 crs.
Financial Technologies' exit plan from the exchange business began after promoter Jignesh Shah resigned from MCX as a director ahead of Diwali last year, in the wake of the National Spot Exchange payment crisis. In December 2013, FMC passed an order declaring FTIL, Jignesh Shah and two others 'not fit and proper' to run a commodity exchange. As a result, FTIL was forced to sell stake.
After the remaining five per cent stake has been sold, FMC would clear the way for approving new MCX contracts, which were put on hold till the exchange ensured an FTIL exit.
We believe that The (Kotak-MCX) deal is very good for the commodities space, which is going through challenging times.
The markets have this deal a thums up to the MCX stock as the market expects a recovery in trading volumes at MCX now that a long-term good anchor investor has come on board.
For Kotak Mahindra Bank this deal has been a jackpot with its 15% acquisition in the country's largest commodity bourse, Multi Commodity Exchange (MCX). The private sector lender has made mark-to-market gains of nearly Rs 190 crore, or 40% on the first day itself.
What should Investors now do ?
We believe that with MCX getting a strong anchor investor in the form of Kotak Mahindra Bank is a big positive factor for MCX.
While MCXs financials could take a hit for a couple of quarters, we believe that the long term structural story for MCX remains intact. If investors remember the MCX IPO offer which was done in February 2012 and was issued at a IPO price of Rs 1032 and even as of today the FII holding, domestic mutual funds, government of Indias stake in MCX stands at 34% as on June 2014.
The next short term trigger would be the sale stake of the remaining 5 per cent stake, which could probably be offered at a significant premiumto a new investor. That is also one big trigger for MCX. But more importanyly despite the negative head winds and challenging market conditions in the last 12 months, MCX has maintained its volumes in the the markets despite the fact that a lot of credibility loss has also happened during the time the NSEL crisis happened.
Hence, going forward, both the turnover and the business on MCX would increase - that would obviously be a good operating leverage for MCX. Also, with Uday Kotak now coming on board and having a major share at 15% this is going to re-rate the stock over the next six months.
It would hence be prudent for long term investors to accumulate the MCX stock at the current price and keep a time horizon of next 2 to 3 years as we believe that going ahead the markets would re rate the MCX stock further as earnings traction gets stronger and a new board member team will instill strong confidence with the investor community.