Market Rallied Ahead Of Inflation & IIP Data; Nifty Above 10,400
Mar 12, 2018 | 17:21 PM IST
Mar 12, 2018 | 17:21 PM IST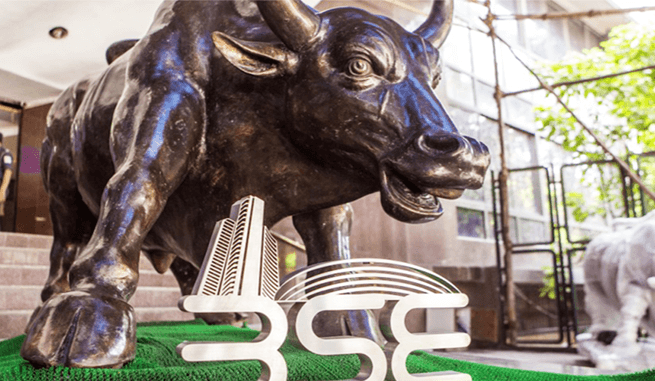 Share Market News 12-March-2018
The Benchmark indices opened the week on a strong note as Sensex climbed over 250 points & Nifty started above 10,300, backed by a positive lead from Wall Street after better than expected US jobs data. The equity market continued to trade strongly in late morning deal as Sensex was up by 320 points while Nifty rose 100 points driven by FMCG, private banks & technology stocks but the broader markets underperformed as Nifty midcap index turned flat.
In the afternoon session, the market extended gains as Sensex rose over 400 points & Nifty reclaimed 10,350 levels while Nifty PSU bank index fell 2.5% after Andhra Bank's fraud worth Rs.5,000 crore following PNB's Rs.12,700-crore scam.
In last hour of trade, Bulls took charged on D-street as Sensex surged over 630 points & Nifty traded above 10,400 levels, tracked positive Global cues. The market soared biggest one day gain since July 2017, closed higher, backed by positive global cues. All sectoral indices closed positive barring PSU bank index while Nifty midcap rose over 1%. Sensex closed 610.80 points up at 33,917.94, Nifty up by 194.55 points at 10,421.40.
Top Gainers
Bharti Airtel by 5.21% to Rs.423.10, IOC by 4.54% to Rs.403, ITC by 4.11% to Rs.269.90, VEDL by 4.08% to Rs.316.55, NTPC by 3.86% to Rs.170.75.
Top Losers
Coal India by -2.15% to Rs.297.50, Aurobindo Pharma by -1.74% to Rs.582.15, Tech Mahindra by -0.06 to Rs.618.80.
Analysis Of Top Gainer And Loser
Bharti Airtel is the top gainer in today's market as "National Company Law Tribunal (NCLT) has sanctioned the scheme of amalgamation between Telenor (India) Communications and Bharti Airtel and their respective shareholders and creditors under Sections 230 to 232 of the Companies Act, 2013, company said in the release.
Coal India is the top loser in today's market as the company paid lower than the expected dividend for the financial year 2017-18. On Sunday, Coal India approved the dividend of Rs.16.50 a share.
Key Market News
US job growth surged in February, recording its biggest increase in more than 1-1/2 years, but a slowdown in wage gains pointed to only a gradual increase in inflation this year, Reuters reported. Nonfarm payrolls jumped by 3,13,000 jobs last month, boosted by the largest gain in construction jobs since 2007, the Labor Department said on Friday.
The 26th GST Council meeting on Saturday failed to come up with any conclusive simplification process after deliberating on two models and has now postponed the decision for next Council meeting, but E-way bill will be implemented from April 1.
The Enforcement Directorate on Friday filed a supplementary prosecution complaint (charge sheet) against former Andhra Bank director Anup Prakash Garg in connection with a Rs.5,000 crore bank fraud involving the Vadodara-based Sterling Biotech Ltd (SBL) of the Sandesara group of companies. In its supplementary charge sheet, the ED claimed that the Sandesaras had paid over Rs.1.52 crore to Garg as quid pro quo for facilitating bank credit and other transactions. Garg was arrested by the ED on January 12 and is in judicial custody. The agency has attached his properties worth Rs.1.23 crore.
Stocks To Watch
Network18 Media & Investment Ltd. is on the upside while IDBI Bank Ltd. is on the downside.
Network18 Media is currently trading at Rs.54, up by Rs.4.20 or 8.43% from its previous closing of Rs.49.80 on the NSE. The scrip opened at Rs.50.30 and has touched a high and low of Rs.54.25 and Rs.49.85 respectively. So far 29,54,088 (NSE) shares were traded on the counter. The current market cap of the company is Rs.5,622.11 Crore. The NSE/BSE group stock has touched a 52 week high of Rs.64.10 on 15-January-2018 and a 52 week low of Rs.27.45 on 31-March-2017.
IDBI Bank is currently trading at Rs.64.25, down by Rs.6.45 or 9.12% from its previous closing of Rs.70.70 on the NSE. The scrip opened at Rs.71 and has touched a high and low of Rs.71.65 and Rs.62.45 respectively. So far 6,93,13,252 (NSE) shares were traded on the counter. The current market cap of the company is Rs.17,096.92 Crore. The BSE/NSE group stock has touched a 52 week high of Rs.91.50 on 05-March-2018 and a 52 week low of Rs.50.20 on 14-August-2017.

ABOUT AUTHOR
Niveza Editorial Desk : We are a team of stock market nerds trying to stay ahead of the herd. We spend our grey cells everyday to a pave a smooth road for our clients in the shaky world of stock market. While tracking the mood swings of the market we bring our clients the most rewarding deals.

LEAVE A COMMENT
LEAVE A COMMENT
RECOMMENDED READING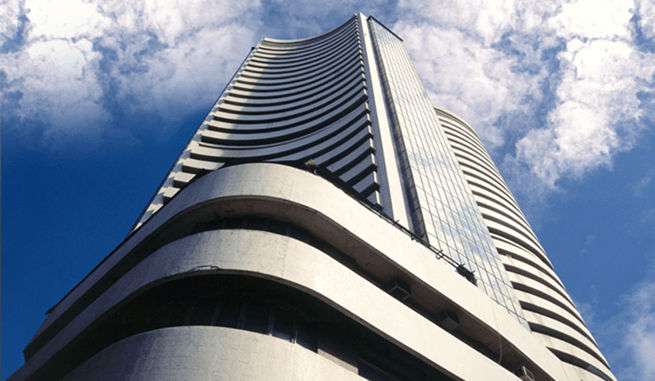 Share Market News –27-March-2018 The Benchmark indices started on a positive on Tuesday, with Sensex rose nearly 200 points & Nif
Read More>>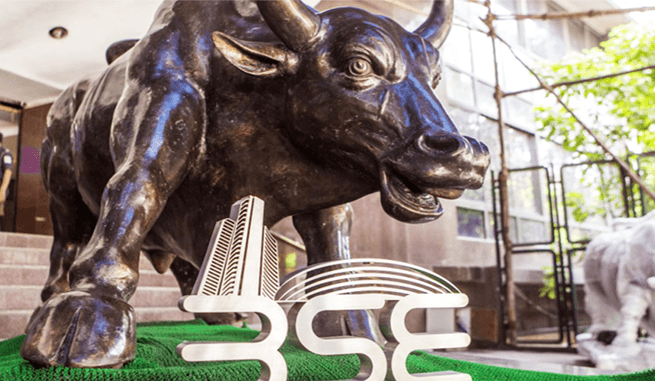 Share Market News –26-March-2018 The Benchmark indices opened flat as Sensex was down 12 points & Nifty started below 10,000, ami
Read More>>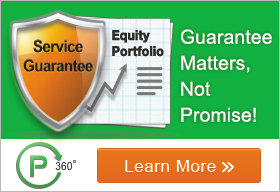 Share Market News –20-March-2018 The Benchmark indices extended previous day's losses as Sensex was down by 100 points & Nifty fe
Read More>>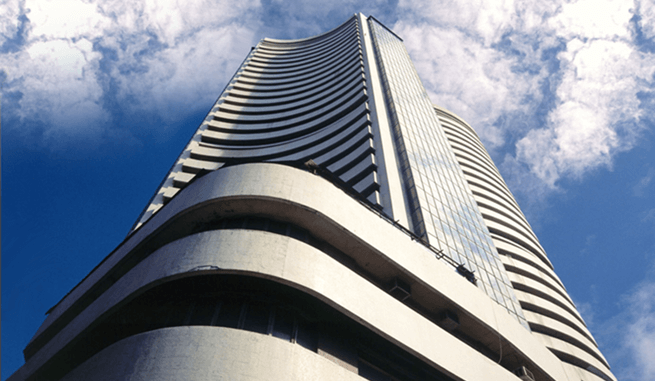 Share Market News –19-March-2018 The Benchmark indices opened the week mildly higher as Sensex added over 50 points & Nifty opene
Read More>>