Personal Finance: The Science Of Saving & Spending
Jan 25, 2018 | 14:52 PM IST
Jan 25, 2018 | 14:52 PM IST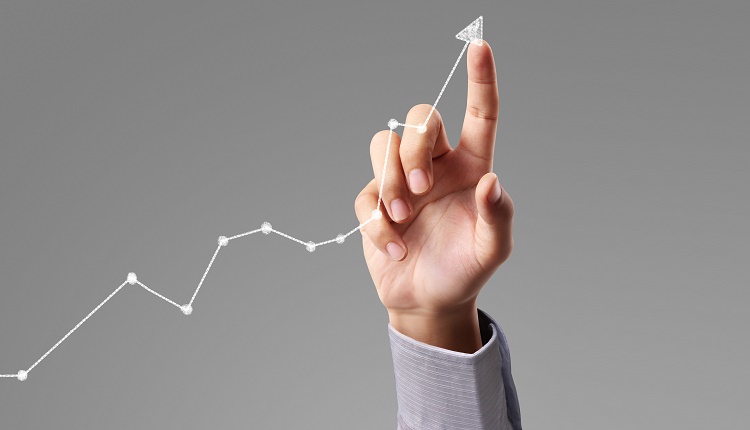 Personal finance is the method of managing finance of an individual or family. Personal finance addresses the ways in which an individuals or family obtains, budgets, saves and spends. In simple terms, personal finance planning monetary resources over time, taking into account future life events, financial risks, financial goals and allocation funds to meet those goals. The key components of personal finance include savings accounts, salary account, personal loans, consumer loans, credit cards, insurance and investments.
The investment part is little tricky and needs a lot of attention and detailing as it comprises of various investment goals and investment instruments to attain those goals. In a way, personal finance is an umbrella under which stands all the individual financial activities. Personal financial planning usually includes examining your current financial position, identifying your short-term and long-term goals and putting in action a plan to fulfil those goals.
Important Elements Of Personal Finance
Keep Healthy Cash flow - To be successful at money management the most critical part is to have healthy cash flow. While you go about planning your personal finance take into account the monthly expenses i.e EMI, rent, insurance premiums, SIPs, utility bills, fees, subscriptions, etc. To foot all these expenses you need money, and after paying all these you need cash on hand to ensure the house runs smoothly. Therefore keeping a healthy cash flow is the first and the most crucial step of Personal Finance.
Get Insurance - Insurance is important. It's a great tool for risk management. To keep your cash flow smooth and unhindered it is important that you get a good insurance cover for yourself and for your family. If you are the sole earner of your family then you should have a term insurance of an appropriate amount for yourself and health cover for yourself and family. Never make a mistake of looking at insurance as an investment, use it only to mitigate the risk of the unforeseen events of future.
Keep Track Of Your Taxes - Always plan your taxes well in advance. Many people make the mistake of investing in tax-saving schemes at the last minute. This not only defeats the purpose of tax planning but, most often, gets you into wrong and unproductive investments. To reduce your tax liability make good use of all the tax-saving provisions and choose the best tax-saving funds which not just help you save tax but also bring good returns. Take help from your tax advisor to plan your tax and stick to the plan throughout the year.
Debt Management - If not planned well, the debt could become a big roadblock in achieving your financial goals. Debt is a tricky subject, everyone has to take it sometime or other. In a way, it is unavoidable. Thus it is important that you see to it that you repay your debt in time. Being disciplined in repaying your loan serves two purpose - you reduce your liability and it boosts your credit rating. As this a broad subject we will discuss it in detail later in the article.
Savings & Investment - The final frontier of Personal Finance is saving and investment. The very reason you plan your finance so meticulously is to attain your end goal - wealth creation. Saving and investing is the vehicle which will gradually take you to your objective. For all your short-term and long-term needs you need to invest in instruments which give good returns. There are various investment mediums like real estate, gold, mutual fund and equity investment. Choose the right investment medium and be disciplined in investment.
Now that we have identified the key elements of Personal Finance, we also need to understand how to plan and prioritise your spendings and investment.
Chalk Out A Financial Plan
The next step is to chalk out a financial plan. A well-thought-out plan brings ease in achieving your goals. Your plan should have multiple steps i.e. short-term goals, mid-term goals and long-term goals. The first part of your plan should be to get control of your budget.
First, you will have to create a plan for your spendings. By doing this you will get a full control of your budget. The second part of the plan should be focused on getting you out of debt. Once you accomplish these two things, you can better idea of what you want to do with your money. Once you are debt-free you can be more focused on achieving your other important goals. You should determine what priorities are the most relevant to you right now, as long as you are regularly working towards your long-term retirement goals, you can start to concentrate on other most important goals you have placed for yourself. Once you have secured a free cash flow for all your goals, along with an emergency fund, will help you stop making financial decisions based on fear and will help you get control of your situation.
Stick to Your Budget
Your budget is the biggest tools that will help you succeed financially. It enables you to build a spending plan so you can be focused on your spending and reach your goals with relative ease. Even after you manage to get out of debt you need to have a strict budget. It is easy to give in to your impulses and spend more than you earn. But that will create turbulence in your cash flow and you might have to opt for a loan.
In the same line, and if you stop tracking your spending you are susceptible to get into a debt rather quickly. Sticking to a budget is the only counter to such fallacies. A budget allows you to decide how to spend your money. Without a plan, you may spend money on things that are not important, but you want in the moment. Your money will just evaporate and you will keep wondering why you never reach your financial milestones. Budgeting a part of financial discipline. It does come across sometimes as tough and rigid but it's a bitter medicine you have to take.
Fundamental Rules of Budgeting and Money Management
1. Evaluate your financial situation.
2. Define your daily expenses, periodical expenses and monthly debt payments you owe.
3. Then compare your expenses with your monthly net income.
This will help you develop a realistic plan. To keep a close track of all the expense you can put on a habit of writing down all your expenses.
Be vigilant of where and what you are spending money on. Always ask yourself whether the money you are spending is bringing any value to you or it's just some indulgence. Once you are able to carry out this task, you will have the ability to take control of your finances with the help of budget. Also, try to distinguish between needs and wants. It's not that you shouldn't ever spend on leisure, you should, but only after needs (necessary expenses) have been met.
Watch Your Debt
To put it simply, debt management is the act of managing debts. However, it's not as simple as it sounds. Debt, as we discussed earlier, is a necessary evil. But persisting with it for long is just like letting a wound fester. It should be your priority to get rid of your debt as early as possible. Home loans are an exception to that as they have less interest and the money is going towards a capital expense. But a personal loan is the real menace. The interest rates are high and you end up paying a lot more than what you borrowed. In a first place, personal loans should be avoided, but if you have to take it then you should go for options like a gold loan where the interest rates are relatively cheaper. Even then you should try to repay your debt as soon as possible.
Be Diligent In Your Investment
The most important aspect. Investment in right instruments on regular and long-term basis can do wonders for your life. The cycle of financial planning comes to full circle in the investment part. Thus this part needs to dealt with utmost caution. Further, in this article, we will discuss ideal investment instruments to meet your short-term as well as long-term goals.
Get Help From The Experts
Personal finance has all those elements that common people like to shy away from. It deals with investment (stock market, mutual fund), tax, insurance, monetary discipline, etc. All these things are either complex in nature or difficult to observe, but extremely important nonetheless. Therefore, to get a handle on this beast called personal finance, you can get help from a professional financial advisor or wealth manager. As we discussed above, the most crucial part of personal finance is the investment, it can become quite difficult for a layman to find his/her way through the plethora of funds, stocks, schemes, etc. A certified financial planner or if you want to invest in the stocks, a stock advisory firm, can add great value to your investment portfolio. Always remember, paying for a valuable advice is also an investment.