Vaccinated Bulls Ended Week on Negative
Mar 12, 2021 | 16:20 PM IST
Mar 12, 2021 | 16:20 PM IST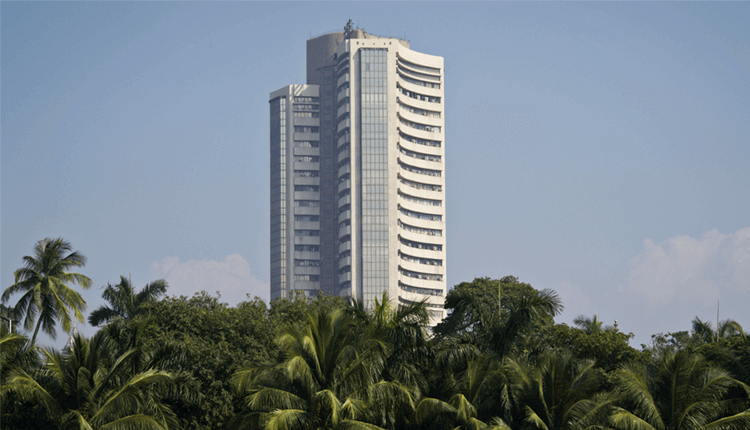 Our Analysis
The bulls looked vaccinated as the Indian market is unstoppable amid lockdown 2.0 in most of the states in India. Bears took charge at the end of the week. An across-the-board sell-off dragged the benchmark indices around a per cent lower on Friday as sombre global mood hit markets during the second-half of the trading session.
On the global front, US 10-year Treasury yields rose again on Friday, back above 1.6 per cent, and were on track to rise for the seventh straight week. Add to it, the dollar index rose 0.4 per cent denting sentiment further. Against this backdrop, gains in Asian stock markets proved tough to match for most of European peers, after they hit a 1-year high in the prior session. Nasdaq Futures, which tumbled over 1.5 per cent, or 200 points, also suggested a lower start for Wall Street later in the day.
This Weeks Market Highlights:
Benchmark Indices:
1) On Monday, Sensex ended at 50,441 levels, up 36 points or 0.07 per cent. The index hit an intra-day high and low of 50,986 and 50,318, respectively. Nifty index closed at 14,956 levels, up 25 points or 0.12 per cent.
2) On Tuesday, Sensex ended 584.4 points, or 1.16 per cent, higher at 51,025 levels. The index topped the 51,000-mark in the intra-day deals and hit a high of 51,112. Nifty closed near the 15,100-mark at 15,098 levels, up 142 points or 0.95 per cent.
3) On Wednesday, Sensex advanced 254 points, or 0.5 per cent, to end at 51,279.5 levels. Nifty index ended at 15,175 levels, up 76 points or 0.51 per cent. The Sensex and the Nifty hit their respective intra-day highs of 51,430 and 15,218.
4) On Thursday, The market observed a holiday today.
5) On Friday, Sensex dropped 487 points, or 0.95 per cent, to end the day at 50,792 levels. From the intra-day high of 51,822, the index plunged 1,284 points to hit an intra-day low of 50,538. Nifty index held the 15,000-mark to close at 15,031 levels, down 144 points, or 0.95 per cent. In the intra-day trade, the index hit a low of 14,954.
Broader Index & Global Market:
- Domestic markets pared its early gains taking cues from weak Asian markets, falling US futures and rising oil prices. Oil & Gas, PSU Banks and Metal stocks were the sectors in focus inching a broader market. Oil prices were parked near record highs following geopolitical issues in the Gulf while reports of the progress of PSU Bank privatization tempered buying in PSBs.
- World shares dipped as the US Senates passage of a $1.9 trillion stimulus bill put fresh pressure on Treasuries and tech stocks with lofty valuations, raising inflation jitters. The MSCI world equity index fell 0.1 per cent, as gains in European cyclical and travel stocks were offset by losses in Asia. Chinese stocks posted their biggest decline in seven months, down 3.5 per cent, on concerns that Chinese officials could tighten policy to rein in lofty valuations.
Movers & Shakers
Shares of Quick Heal Technologies soared 18 per cent to hit an intra-day high of Rs 216 after the firm's Board approved to buyback equity shares worth Rs 155 crore at Rs 245 per share. The buyback is for around 10 per cent equity of the firm with the price per share quoting an over 30 per cent premium to the current levels. The stock settled 11.5 per cent higher at Rs 204 on the BSE.
Shares of India Glycols slipped 9 per cent to Rs 529; down 13 per cent from days high, on the BSE in the intra-day trade after its board approved the transfer of the company's BioEO (speciality chemicals) business to IGL Green Chemicals Private Limited (IGCPL), a wholly owned subsidiary.
Key Market Drivers
Coronavirus vaccine
Lockdown
Q3FY21
USA bond yield
Event Watch
International:
Coronavirus vaccine
USA PPI
China FDI, industrial production
Japan industrial production
Domestic:
Coronavirus- vaccine
Q3FY21
India WPI
Stocks To Watch
JSW Steel Ltd On Upside while, Bajaj Auto Ltd on Downside.