Markets Ready To Reckon 2020 With A New All-Time High
Dec 27, 2019 | 17:41 PM IST
Dec 27, 2019 | 17:41 PM IST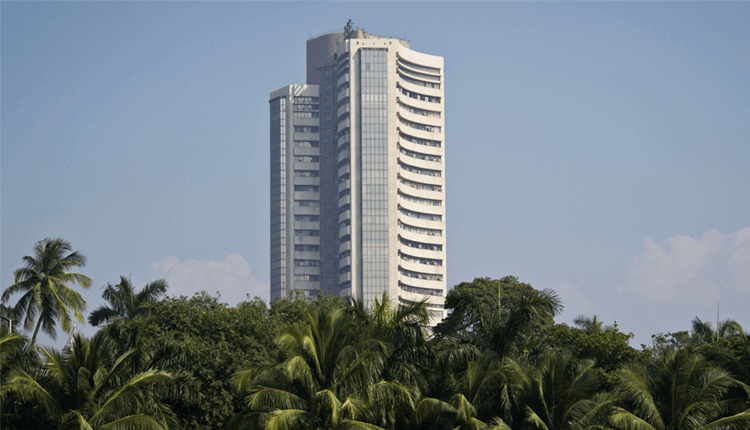 Our Analysis
"Maybe it's not about the happy ending, maybe it's about the story" the perfect one-liner for the year 2019. The quote suits the overall happenings around the street during the year. It was a bumpy ride, markets witnessed the tough times but ultimately ended at such note which ensured the best start to the year.
This was the last week before the new year series to kickstart and indeed what a week it was. Drama, Action, Climax, and Happy ending every aspect was there. As mentioned in our last weekly, it was expected to be a breather for the market and that's what happened on the street in the very last week of 2019. The monthly expiry was not that great but a green adieu by the bulls on Friday was remarkable, as it has given a clear indication of Nifty's further trend.
The year 2020 would be a year of all-round returns for the investors. This time it is going to be a broad-based rally. After a long correction, mid and small-cap stocks have seen some handsome investments and are ready to shine in the upcoming year. During this week broad-based green ticks have been witnessed. The gap between the valuations of mid-cap and small-cap also suggests that these spaces are about to join the party from Jan-2020.
As promised in last weekly, let's move to the sectoral themes which would garner great returns in the upcoming year. In FY19, metals and auto sector took a major beating, however, both of these sectors seem to be attractive now. With the positive global cues metal stocks already started roaring and street have already witnessed a great rally in the last two weeks in the metal stocks. Tata Steel, JSW Steel has already witnessed swings of more than 5 percent and overall the nifty metal has gained around 3% during the week. A similar but slower kind of rally was there in Auto ancillaries.
NBFC and insurance sectors are two other stories that are expected to reap returns for you in 2020. Government policies would remain the key to these sectors. For insurance government is likely to increase the FDI norms however still the confirmation is yet awaited from the finance ministery. All in all, 2019 was the year of sorrows for the investors and it hasn't made great wealth, 2020 would be charming for all of them. FY19 may be given you pains but it has given ample stories to make gains in the upcoming year.
Those who have stuck in losses owing to lack of broad-based rally may get some relief in the upcoming Jan series. For nifty, 12450-12500 is the easily achievable targets and in the long-run market may test 13000 mark by the end of 2020. In the near term on the downside 12200 remains the key support. In the next few weeks, the market will track global cues and the domestic economic decision mainly Budget 2020. Therefore, though the market will continue the trend, being smart enough we should remain stock specific for the next couple of months. Soon we will come up with the fresh long term and multibagger bets of 2020 in our other articles so stay tuned to Niveza.
This Weeks Market Highlights:
Benchmark Indices:
1) On Monday, profit booking dragged major indices after last weeks rally which then recovered and settled flat. Sensex ended at 41,642.66 lower by 38.88 points. Nifty settled at 12,262.75 level, declined by 9.05 points.
2) On Tuesday, market remained subdued over weak investment sentiment. Sensex declined 181 points by 0.44% , ended at 41,461.26. Nifty ended at 12,213.40, down by 49.35 points or 0.40%.
3) On Thursday, Indian equity indices declined for the third session as well on expiry. Sensex dragged by 297.50 points or 0.72% at 41,163.76 level. Nifty was down by 88 points and settled at 12,126.55 level.
4) On Friday, Sensex was up by 411 points at 41,575. Nifty was up by 119.30 points at 12,245.80.
Broader Index & Global Market:
-European shares dipped slightly on Monday ahead of the Christmas holidays later in the week. Asian markets outside Japan hovered near the highest since June 2018 on Monday, having risen 1.4% last week and more than 5% in the last month. After a slight dip on Tuesday, Asian shares ended higher on Thursday with Japan's Nikkei index up 0.6 per cent, while South Korea's Kospi closed 0.36 per cent higher.
-On the domestic front, banking and pharma stocks along with healy weights were the major laggard which dipped major market indices. Markets have shown weak investment sentiment over holidays and expiry till Thursday. Week ended on a happy note over broad based positive sentiments.
Movers & Shakers
Shares of Adani Green Energy hit all-time high at Rs 163, up by ~20% over a week. The stock surpassed its previous high of Rs 139 touched on December 2, 2019.
Shares of Dewan Housing Finance Ltd (DHFL) were dipped by 9% over a week after a media report suggested that the housing finance firm is expected to resume lending after a gap of seven months.
Key Market Drivers
Japans Monetary policy meeting
Bond sale
The first phase of the US-China trade deal
Auto Sales Numbers
Oil Prices.
Event Watch
International:
China PMI
Japan Unemployment rate
Domestic:
Federal Fiscal deficit
INR Price
Infrastructure Output
Stocks To Watch
Power Grid Corporation On Upside while, Yes Bank on Downside.