Market Gained Strongly on COVID-19 Drug Hopes
Apr 30, 2020 | 14:00 PM IST
Apr 30, 2020 | 14:00 PM IST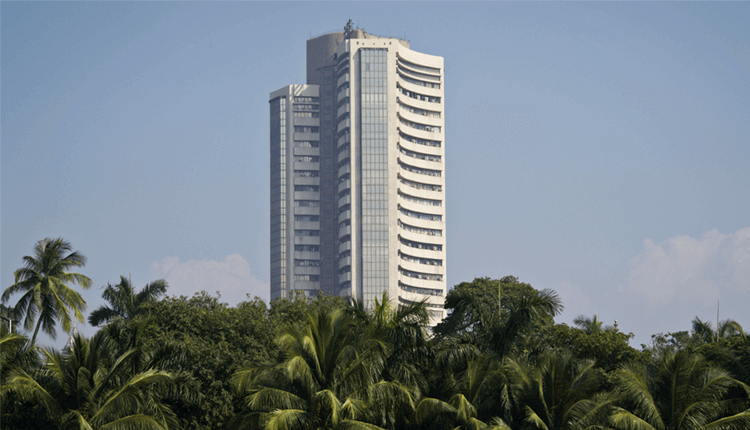 Our Analysis
The Indian market will continue to be driven by global cues and measures announced by the government. The market was showing signs of uncertainty as in the US market, the current rally was driven by select large-caps and technology stocks, which was a sign that investors were avoiding risks and trying to play safe. Markets across the globe had bounced backs from the lows of March 2020 and there was a synchronization of global markets.
Indian banks have written off Rs 68,607 crore of debt of top 50 willful defaulters till September 30, 2019, said the Reserve Bank of India (RBI) in response to a petition filed under the Right to Information (RTI) Act. The list, however, doesn't include overseas borrowers as it is exempted from public disclosure. The write-offs are technical or prudential in nature, which means the banks have made 100 percent provisions against the loans. However, this doesn't mean the banks have given up the right to recover the loans. It also doesn't mean that banks have written off the entire loan, as some loans have been taken against security, which either can be or already has been recovered.
Asian shares advanced on Thursday, riding a wave of optimism about a possible treatment for the coronavirus that set off a rally on Wall Street powerful enough to override data showing the U.S. economy had logged its worst quarterly performance since 2009. On Wall Street, the upswell of hope about curbing the virus outbreak was so strong that investors completely sidestepped the report showing the U.S. economy shrank at a 4.8% annual rate in the first three months of the year. With the refreshed optimism on the COVID-19 end, Asia markets can likewise be seen charging ahead into what will be the end of the week for many markets in the region.
This Weeks Market Highlights:
Benchmark Indices:
1) On Monday,Sensex ended 416 points or 1.32 per cent higher at 31,743 levels. Nifty ended at 9282.3, up 127.9 points or 1.4 per cent.
2) On Tuesday,Sensex gained over 371 points or 1 per cent to settle at 32,114.52. Nifty ended at 9,380.90, up 99 points or 1 per cent.
3) On Wednesday, Sensex rallied 606 points or nearly 2 per cent to settle at 32,720. Nifty settled at 9,553, up 172 points or 1.84 per cent.
4) On Thursday, Sensex rallied an impressive 997 points or 3 per cent to 33,718 levels. Nifty surged 307 points or over 3 per cent to settle at 9,860.
5) On Friday, the market observed the holiday.
Broader Index & Global Market:
- The benchmark S&P BSE Sensex Index has rebounded strongly in April, after suffering its worst quarter on record. The gauge is trading at 16.6 times estimated 12-month earnings. Market participants often have diverging views on stock investments, but the uncertainty over the length and severity of Indias lockdown is making it more difficult than usual to analyze how much of the negative impact has been priced in. Those expecting the economy to restart soon see value in industries linked to output growth, while investors with a more cautious view back defensive sectors such as pharmaceuticals and consumer staples that have had a boost during the lockdown.
- In stock markets, European shares hovered near two-week highs as a slate of strong earnings reports from companies, including Novartis and UBS, outweighed a slump in oil prices and shares of Wirecard. In Asia, Chinas blue-chip and start-up shares inched up after fresh regulatory reform cheered the market, but the main Shanghai benchmark slipped as big banks lined up their earnings following a tumultuous first quarter. Around the region, MSCIs Asia ex-Japan stock index was firmer by 0.4 percent, while Japans Nikkei index closed down 0.1 percent.
Movers & Shakers
Shares of Just Dial rallied over 11 per cent to Rs 388 on the BSE after the company announced that it will consider a share buyback proposal on Thursday.
Shares of Hindustan Unilever Limited(HUL) facing downward pressure as companies and retailers have faced supply chain disruptions due to delays in the movement of trucks and shortage of staff.
Key Market Drivers
Coronavirus pandemic
Production starting in parts
Event Watch
International:
Coronavirus concerns
China PMI
Crude Oil
Domestic:
Coronavirus- Drug manufacturing, testing kit
Indias Foreign investment policy
Stocks To Watch
Ruchi Soya Industries Ltd On Upside while, HUL on Downside.