Market Bullish on Earnings Front
Oct 16, 2020 | 17:22 PM IST
Oct 16, 2020 | 17:22 PM IST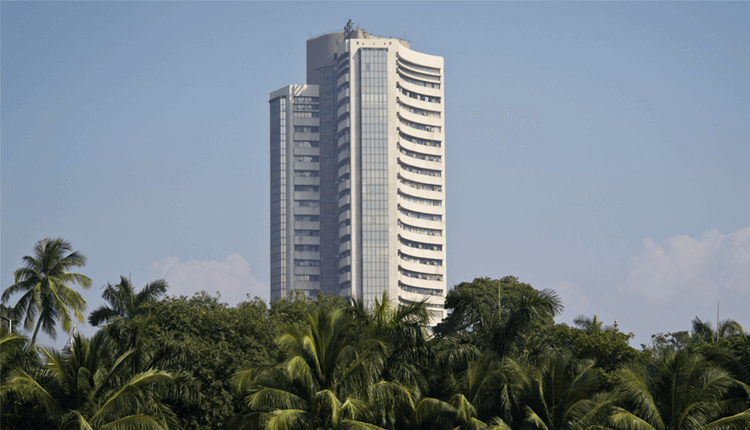 Our Analysis
Indian market had a great rally last week. This week the market had a pause. UKs lockdown 2.0 dragged the market down. Government's stimulus measures to boost demand, but it failed to cheer investors. Finance Minister Nirmala Sitharaman announced the government's two-pronged move to boost capital expenditure and stimulate consumer demand. IT giants have continued their bull run as far as earnings are concerned. Pharma sector has started well on the earnings front. Both sectors are leading Nifty to higher levels.
On the global front, shares fell as governments across Europe tightened restrictions to battle an accelerating second wave of Covid-19 infections, dampening the prospects for economic recovery. Further, hopes for a US package to boost the coronavirus-hit economy before the presidential election next month have also fizzled out after US Treasury Secretary Steven Mnuchin said such a deal would be difficult.
In commodities, oil prices rebounded, drawing support from robust China data although concerns about waning demand elsewhere and supply resumptions in Norway, the Gulf of Mexico, and Libya weighed.
This Weeks Market Highlights:
Benchmark Indices:
1) On Monday, Sensex ended 84 points, or 0.21 per cent higher at 40,594 levels while Nifty settled at 11,931, up 17 points.
2) On Tuesday,Sensex ended at 40,626 levels, up 32 points, or 0.08 per cent and the Nifty index settled at 11,934.5 levels, up 3.5 points, or 0.03 per cent.
3) On Wednesday, Sensex gained 169 points, or 0.42 per cent to end at 40,795 levels while the Nifty index ended at 11,971, up 37 points, or 0.31 per cent.
4) On Thursday, Sensex plunged 1,066 points, or 2.61 per cent to end the day at 39,728 levels while Nifty settled at 11,680, down 291 points, or 2.43 per cent.
5) On Friday, Sensex ended 255 points, or 0.64 per cent higher at 39,983 levels. Nifty ended at 11,762 levels, up 82 points, or 0.7 per cent.
Broader Index & Global Market:
- Indian Markets continued their bull run excluding Thursdays fall led by UKs lockdown 2.0. Market rallied for two weeks without shifting the focus on negative global cues. Every correction used for fresh buying by the investors. This week was on a noiseless note.
- On the global front, global stocks hit five-week highs led by Chinas post-holiday surge as investors bet on a steady recovery for the worlds no. 2 economy, but worries about rising Covid-19 infections capped gains in Europe and the United States. MSCIs broadest index of Asia-Pacific shares outside Japan rose 1 per cent to 2-1/2-year highs, buoyed by a 3 per cent gain in Chinese blue chips and a 2.2 per cent rise by Hong Kongs Hang Seng index.
Movers & Shakers
Shares of Tata Steel Long Products were locked in the 20 per cent upper circuit band at Rs 403 on the BSE after the company reported a consolidated net profit of Rs 59.06 crore in July-September quarter (Q2FY21). The company, formerly known as Tata Sponge Iron, had posted a net loss of Rs 197 crore in the year-ago quarter.
Shares of Vedanta tanked 21 per cent to Rs 97 on the BSE after the company announced the failure of delisting offer as the promoters failed to garner the required number of shares.
Key Market Drivers
Coronavirus vaccine
Unlock
Q2FY21
India-China Conflict
Event Watch
International:
Coronavirus vaccine
UK inflation rate, PPI
China GDP rate, unemployment rate
USA PMI
Domestic:
Coronavirus- vaccine
India-China conflict
Q2FY21
India Foreign Exchange Reserves
Stocks To Watch
Alembic Pharmaceuticals Ltd On Upside while, UPL Ltd on Downside.