Lack of Positive Triggers hitting hard
May 08, 2020 | 13:40 PM IST
May 08, 2020 | 13:40 PM IST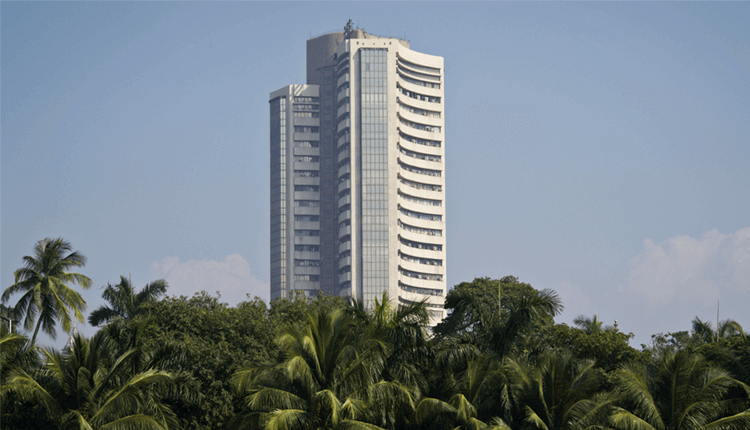 Our Analysis
Indian market is showing positive buying but looking at the data deep down, it shows few large-cap companies are driving the market upward. Rest all companies are struggling to survive. Investors are still waiting for corrections to enter the market. Cases in India have started increasing exponentially during last week. The government is taking aggressive measures to keep the economy stable. Lockdown is a must in India now in order to keep positive cases count under control.
The global tally of coronavirus infections currently stands at 3.8 million, and 265,660 people have succumbed to the infection so far. A little over 1.3 million of all reported cases have now recovered. Daily new additions seem to have peaked but there still have not been definitive signs of a decline. The number of daily new deaths has seen a marginal decline when compared with mid-April. In India, now there are 53,045 confirmed cases of infection and 1,787 fatalities. Roughly a quarter of all reported cases have now recovered. Rising cases in Maharashtra and Gujarat continue to be a cause for concern in the country. Though the nationwide lockdown is taking a huge toll on the real estate sector, property developers are in no mood to cut prices. This despite the fact that the March quarter of CY 2020 witnessed a 30 percent decline in the sale of residential units and there will likely be a similar fall in sales this calendar year.
This Weeks Market Highlights:
Benchmark Indices:
1) On Monday,Sensex tumbled 2,002 points or 5.94 per cent to 31,715 levels with 28 out of 30 constituents ending in the red. Nifty ended at 9,293.50, down 566.40 points or 5.74 per cent.
2) On Tuesday,Sensex slipped 262 points or 0.83 per cent to end at 31,453.51. Nifty lost 88 points or 0.95 per cent to settle at 9,205.60 levels.
3) On Wednesday,Sensex ended at 31,686, up 232 points or 0.74 per cent while NSE's Nifty closed 65 points or 0.71 per cent higher at 9,270.90 levels.
4) On Thursday, Sensex, lost 242 points or 0.76 per cent to end at 31,443.38. Nifty settled at 9,199.05, down 72 points or 0.78 per cent.
5) On Friday, Sensex ended at 31,642.7, up 199.32 points or 0.63 per cent while NSE's Nifty closed 52.45 points or 0.57 per cent higher at 9251.5 levels.
Broader Index & Global Market:
- Bluechip financial stocks contributed most to the losses in the market, due to the anticipated increase in NPAs during this period. There is no respite in the number of domestic virus infections and markets are worried about a further extension in lockdown, which could severely impact already weak corporate earnings and the economy. With increasing crude oil inventories and countries struggling to implement supply cuts, crude oil prices also dropped. This indicates that the global economy is still not on the recovery path yet, in spite of many countries beginning to emerge from lockdowns. Indian markets are expected to trade volatile, tracking domestic news regarding the spread of infections.
- World shares climbed after Chinese exports proved far stronger than even bulls had imagined, while bond investors were still daunted by the staggering amount of US debt set to be sold and a tussle over ECB bond-buying. Beijing reported exports rose 3.5 percent in April year-on-year (YoY), completely confounding expectations of a 15.1 percent fall and outweighing a 14.2 percent drop in imports. E-Mini futures for the S&P 500 ESc1 fared better with a bounce of 1.2 percent, though there were ominous signs too. Turkeys lira fell to a record low amid worries about its dwindling reserves, oil was back under $30 a barrel and Italys bond yields hit 2 percent again.
Movers & Shakers
Shares of YES Bank surged 20 per cent in the intra-day deals after the private lender reported better-than-expected March quarter (Q4FY20) results. For the recently concluded quarter, YES Bank posted a net profit of Rs 2,628.6 crore on the back of on-time gain attributed to an exceptional item of Rs 6,296 crore owing to writing-down additional tier-1 bonds as part of its planned reconstruction scheme. The stock ended at Rs 28.15, up nearly 7 per cent.
Shares of Hindustan Unilever (HUL) slipped 5 per cent to Rs 1,902 on the National Stock Exchange (NSE) in the early deals after UK-based Glaxo-SmithKline (GSK) offloaded its stake in the fast moving consumer goods (FMGC) major via block deals. At the close, the stock settled at Rs 1,992.50, down nearly a per cent.
Key Market Drivers
Coronavirus pandemic
Production starting in parts
Q4 result
Event Watch
International:
Coronavirus concerns
USA employment data
Crude Oil
Domestic:
Coronavirus- Drug manufacturing, testing kit
Q4FY20 Results
Stocks To Watch
NIIT Technologies Ltd On Upside while, HUL on Downside.