Global Turmoil Turns Market Choppy, Expect A Rangebound Movement
Jan 03, 2020 | 18:15 PM IST
Jan 03, 2020 | 18:15 PM IST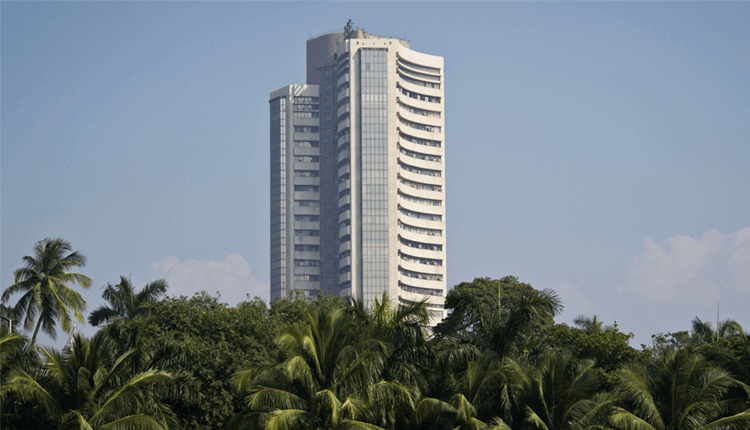 Our Analysis
After a week full of excitement, this week was cool off week for the Indian market. With the holidays lined up on the occasion of the new year, the expected lower volumes kept the markets range-bound in the first half of the week. However, on the weekly expiry nifty and bank nifty have seen some serious buyers.
In the new year, it was our finance minister who opened the cards about the infrastructure development pipeline of the next 5 years which indeed turned the market on. With the massive 102 lakh crore plans about infrastructural developments, the Indian government pushed the infra stocks as well as investor sentiments.
The momentum was expected to continue on the street as the market touched its highs on the weekly expiry. But, US airstrikes on Iran halted the rally. A surprise airstrike by the US military killed the revolutionary guards commanders Qasem Soleimani escalated the tensions across the global markets.
Subsequently, Brent Crude Futures climbed over 3 percent to trade at $68.25/ barrel. This further led to a depreciation of the rupee to a one-month low of Rs 71.61 against the US dollar.
However, investors need not worry about the future but need to cautious in the near term. One of the biggest positive on the weekend was that the Nifty small-cap index has crossed its 200 DEMA of 5910.9 and sustained above the mark. On the other hand, Nifty Midcap index was also trading above its 200 DEMA. This suggests the strength in the broader markets. Indian markets have already digested the crude rally on Friday. And are expected to get back on the track in the upcoming week if the global cues come to the normal.
In the upcoming week, the market will follow the global cues majorly with no major domestic events on the line. The concerns over inflation with rising crude oil may spoil the party. It is better to take a cautious stance for the upcoming week and be a watchdog in the market. Investors can hunt some really beaten down stories in the mid and small-cap spaces as these spaces are about to take a big leap. Nifty is expected to remain in the range of 12180-12300. Expect it to be a flat week ahead.
This Weeks Market Highlights:
Benchmark Indices:
1) On Monday, the market ended on a flat note. Sensex settled at 41,558, lower by 17 points or 0.04%. Nifty closed at 12,261, up 15 points or 0.12%.
2) On Tuesday, profit booking dragged market over week sentiments. Sensex settled at 41,253.74 level, down 304.26 points or 0.73%. NIfty closed at 12,168.45 level, down 87.4 points or 0.71%.
3) On Wednesday, the market remained subdued. Sensex ended 52.28 points higher, or 0.13% at 41,306.02 level. Nifty ended at 12,189.70, up 21.25 points or 0.17%.
4) On Thursday, Indian equity indices were up on positive domestic cues. Sensex ended 320.62 points, or 0.78%, higher at 41,626.64 level. Nifty was up 100.45 points, or 0.82% and closed at 12,283.
5) On Friday, Sensex settled 162.03 points lower , or 0.39%, at 41,464.61 level. Nifty down by 55.50 points, or 0.45%, to settle at 12,226.65 mark.
Broader Index & Global Market:
-Asian markets rose 18 months high on Monday except Japans Nikkei. While Oil touched high on US crude inventory drawdowns, trade optimism and unrest in the Middle East. While on New Years Eve, global markets sheds over year end holiday season. Asian market kicked off on strong note in 2020 after China eased monetary policy to support the economy. Asian market turns negative on Thursday over heightened tension between US and Iran.
-On Domestic front, week started on flat note due to lack of market participants over holiday season. While in Mid week sees rally in infra stock led by infrastructure investment announcement by FM. Oil linked stocks were under pressure over US- Iran geopolitical tension.
Movers & Shakers
Shree Renuka Sugars Ltd surged around 17% in last week. Shares of sugar companies continued to advance and rallied up to 17 per cent on the BSE on expectations of earnings improvement as lower cane crushing, and, subsequent decline in sugar production.
Shares of Zee Entertainment were dipped by 9% over a week after TRAI said that it had decided to modify certain provisions of the new tariff order (NTO), implemented in February 2019, to address the issue of huge discounts offered by broadcasters when channels are sold as a bouquet vis--vis sum of the cost of la carte channels.
Key Market Drivers
US-China Trade deal
Oil Prices
GST rate review
Budget 2020 talk
Event Watch
International:
US-China phase one trade deal
North Korea top party meeting
Domestic:
Budget news
INR Price
Infra sector boost
Stocks To Watch
Bodal Chemical Ltd On Upside while, Nitin Fire Protections Industries Ltd on Downside.