14th Nov 2020 | 01:04 AM IST
14th Nov 2020 | 01:04 AM IST
Early Diwali on Dalal Street
Early Diwali on Dalal Street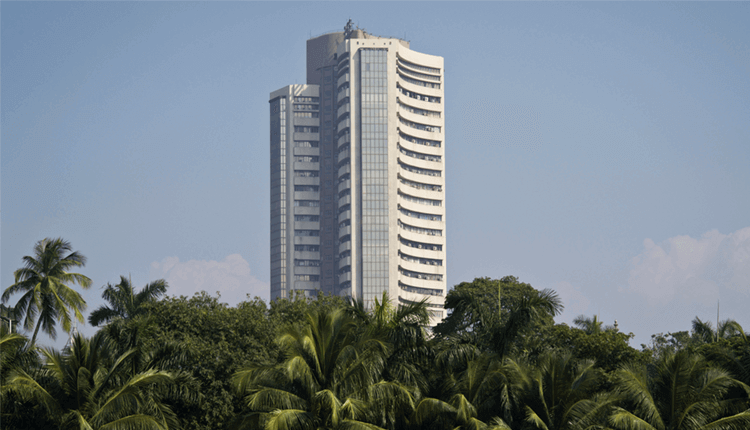 Our Analysis
The stock market scaled an all-time peak in intra-day deals. The optimism was led by firm global cues after Democrat Joe Biden defeated Donald Trump in the US Presidential Elections 2020. Investor sentiment got a major boost after Pfizer said its experimental Covid-19 vaccine was more than 90 per cent effective based on initial trial results.
On the global front, the market looked in the support of Joe Biden. Though the battle is not over yet. Both the parties are filing lawsuits and a lot of drama is yet to come. Global markets reacted positively. Global credit conditions are likely to improve overall in 2021, aided by unprecedented fiscal and monetary policy support in the wake of the Covid-19 crisis. Stocks gained and bonds dropped as news of a working Covid-19 vaccine outweighed worries over surging infections, fuelling rotation towards cut-price losers from the coronavirus pandemic such as travel stocks.
In commodities, oil prices climbed as hopes of an effective Covid-19 vaccine continued to bolster sentiment, while an industry report showed US crude inventories fell more than expected.
This Week's Market Highlights:
Benchmark Indices:
1) On Monday, Sensex ended at 41,340, up 724 points, or 1.78 per cent while Nifty ended above the crucial 12,000 level at 12,120, up 212 points, or 1.78 per cent. 2) On Tuesday,Sensex topped the crucial 43,000 level to settle at 43,278, up 680 points, or 1.6 per cent while Nifty added 170 points, or 1.36 per cent to end the session at 12,631 levels. 3) On Wednesday, Sensex rallied 316 points, or 0.73 per cent to settle at 43,594 levels. Nifty ended at 12,749, up 118 points, or 0.93 per cent. 4) On Thursday, Sensex settled 236 points, or 0.54 per cent lower at 43,357 levels while Nifty ended at 12,691, down 58 points, or 0.46 per cent. 5) On Friday, Sensex today gained 86 points, or 0.2 per cent to settle at 43,443 levels. Nifty ended at 12,720, up 29 points, or 0.23 per cent.
Broader Index & Global Market:
- Market has never shown any pessimism towards US elections. Best part about the week was irrespective of the outcome the market kept surging and we have seen strong investment. Market is still outperforming domestic and global cues.
- On the global front, World stocks hit a record high on Monday and the dollar stayed weak as expectations of better global trade ties and more monetary stimulus under US President-elect Joe Biden supported risk appetite. Most Asian share markets rose on Tuesday as global investors applauded successful trial data for a coronavirus vaccine, although expected delays to any mass roll-out took the gloss off early gains.
Movers & Shakers
Shares of Escorts hit a fresh record high, in the intra-day trade on the BSE on Monday on the expectation of better-than-expected demand for tractors in the domestic market in the current fiscal. This demand improvement, analysts say, could translate into good revenue growth for the company. The stock eventually settled at Rs 1,356, up around 5.5 per cent.
Shares of Reliance Industries Ltd tumbled 5 per cent on one of the news regarding company management.
Key Market Drivers
Coronavirus vaccine
Lockdown in Europe
Q2FY21
USA change in policy
Event Watch
International:
Coronavirus vaccine
China unemployment rate
UK inflation rate
Japan GDP rate, industrial production
Domestic:
Coronavirus- vaccine
India-China conflict
Q2FY21
India WPI
Stocks To Watch
Eicher Motors Ltd On Upside while, Tata Motors Ltd on Downside.

ABOUT AUTHOR
Niveza Editorial Desk : We are a team of stock market nerds trying to stay ahead of the herd. We spend our grey cells...
FULL BIO

LEAVE A COMMENT
LEAVE A COMMENT