19th Jun 2020 | 17:57 PM IST
19th Jun 2020 | 17:57 PM IST
India China Border Tension to Drive the Market
India China Border Tension to Drive the Market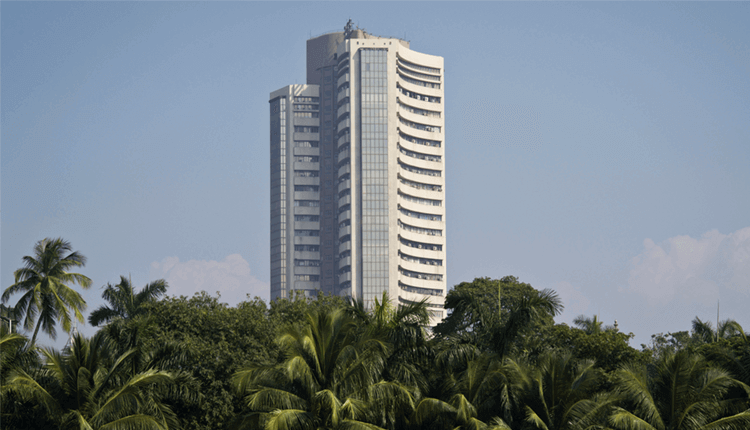 Our Analysis
Indian markets witnessed huge investment of Foreign Institutional Investors(FIIs). A completely liquidity driven market did not justify world wide macroeconomic conditions. Across the globe, quarter earnings are expected to have a big hit on the economies. The number of COVID-19 cases are increasing but India is showing a strong recovery rate. Indian markets are too volatile for long term investors. Intraday investors are charging the market these days. India is lacking domestic investments and most predominantly positive triggers. India China border tensions are already adding troubles.
The global stocks rally was back on track, with more support from the Federal Reserve and the Bank of Japan helping end a bumpy few days for financial markets. But asian shares and US stock futures teetered in choppy trade as lingering concerns about a fresh spike in coronavirus cases offset growing hopes for a quick economic recovery.
This Week's Market Highlights:
Benchmark Indices:
1) On Monday, Sensex shed 552 points or 1.63 per cent to end at 33,228.80. Nifty ended at 9,813.70, down 159 points or 1.6 per cent. 2) On Tuesday, Sensex was back in the green and closed 376 points higher at 33,605 while the Nifty index ended the session at 9,914. 3) On Wednesday, Sensex slipped 97 points or 0.29 per cent to settle at 33,508 points. Nifty index slipped below 9,900 levels to end at 9,881, down 33 points or 0.33 per cent. The index hit a high of 10,003 intra-day. 4) On Thursday, Sensex jumped 700 points or over 2 per cent to settle at 34,208.05 levels while the Nifty index reclaimed the psychological level of 10,000 and ended at 10,092, up 210.50 points or over 2 per cent. 5) On Friday, Sensex today gained 524 points or 1.53 per cent to settle at 34,732. Nifty50 ended at 10,244, up 153 points or 1.5 per cent with 33 constituents advancing, 16 declining and 1 remaining unchanged.
Broader Index & Global Market:
- Domestic indices witnessed volatility on improving recovery rate and geo-political tensions between India-China. Nifty and Sensex up by 2% over a week. S&P midcap index up by 1.5% and S&P smallcap up by 2.4% over a week.
- Global stocks drifted as coronavirus cases spiked up in the USA, China and some parts of Europe which crushed hopes for a quick economic comeback from pandemic. In commodities, oil rose to above $42 a barrel, adding to gains in the previous session, after OPEC producers and allies promised to meet supply cuts and signs of demand, hit by the coronavirus crisis, recovering.
Movers & Shakers
Shares of Ramco Systems were locked in the 10 per cent upper circuit band for the fifth straight day, at Rs 146.70 on the National Stock Exchange (NSE).
Shares of Tata Motors ended the session 5.67 per cent lower at Rs 94.75 on the BSE after posting a consolidated net loss of Rs 9,863.73 crore in the fourth quarter ended March 31 (Q4FY20).
Key Market Drivers
Coronavirus pandemic
Monsoon
India-China geo-political tension
Event Watch
International:
Coronavirus concerns
Japan PMI, CPI
Crude Oil
USA GDP
Domestic:
Coronavirus- Drug manufacturing, testing kit, vaccine
Boycott China Product
Monsoon
Q4 Results
Stocks To Watch
Cadila Healthcare Ltd On Upside while, Bajaj Consumer Care Ltd on Downside.

ABOUT AUTHOR
Niveza Editorial Desk : We are a team of stock market nerds trying to stay ahead of the herd. We spend our grey cells...
FULL BIO

LEAVE A COMMENT
LEAVE A COMMENT