12th Jun 2020 | 17:34 PM IST
12th Jun 2020 | 17:34 PM IST
Investors concern over Unlock 1.0
Investors concern over Unlock 1.0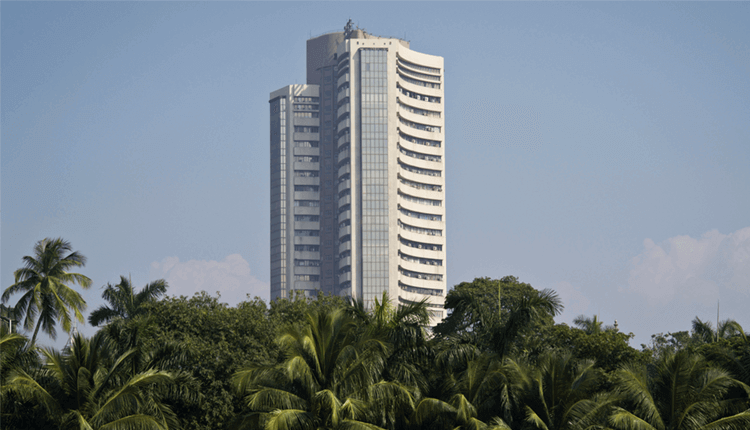 Our Analysis
Indian markets are taking cue from the implication of reopening the economy as a number of cases are ticking up day by day. Sectors like multiplexes, malls, commercial reality, travel & luggage, hospitality, restaurants, etc, were mainly under pressure as they had moved rapidly in the last few weeks in the hope of benefiting from the lifting of lockdown. Banks and NBFC also went southwards on the fear of expected rise in NPA. Markets are also taking cue from the US Federal Reserve's policy meeting outcome. The US central bank projected a 6.5 per cent decline in the US economy's gross domestic product (GDP) this year and a 9.3 per cent unemployment rate at the year's end. Unemployment rate and decision on H1-B visa may affect Indian IT sector as majority numbers are among Indian IT employees. Monsoon has started in many parts of the country raising hope for a boost in agri based activities.
On the global front, global indices and oil have tumbled later in a week over growing concerns that a resurgence of coronavirus infections could stunt the pace of recovery from lockdowns. Also, the rise in crude oil inventory in the US worries about oversupply and weak energy demand.
This Week's Market Highlights:
Benchmark Indices:
1) On Monday, Sensex slipped 557 points from day's high to end at 34,370.58, up 83 points or 0.24 per cent while Nifty ended at 10,167 points, up 25 points or 0.25 per cent. 2) On Tuesday, Sensex shed 414 points or 1.2 per cent to settle at 33,956.69 while Nifty ended at 10,047, down 121 points or 1.19 per cent. 3) On Wednesday, Sensex ended the day at 34,247.05, up 290 points or 0.86 per cent. Nifty ended at 10,116, up 69.50 points or 0.69 per cent. 4) On Thursday, Sensex tumbled 709 points or over 2 per cent to 33,538 while Nifty ended at 9,902, down 214 points or 2.12 per cent. 5) On Friday, Sensex witnessed 1,508-point swing during the day before settling at 33,781 points, up 243 points or 0.72 per cent. Nifty ended at 9,973, up 71 points or 0.72 per cent.
Broader Index & Global Market:
- Domestic market witnessed a sell off across the board on fear of rising cases after lifting of lockdown with banking and financials taking the biggest knock. The investor sentiment took a hit post the US Federal Reserve's policy meeting outcome. Sensex and Nifty down by ~3% and 1.8% in a week respectively.
- World shares hovered below three months high on sobering outlook by US Federal Reserves. Asian indices witnessed a rally for 10 consecutive days on lifting of lockdown in many countries which fed investors hopes on a relatively quicker global economic recovery. Meanwhile,oil climbed after major producers agreed to extend a deal on record output cuts to the end of July. Oil could not sustain the rally and tumbled by the end of week on record build-up US inventory.
Movers & Shakers
Shares of Panacea Biotec hit a 20 per cent upper circuit of Rs 203 on the BSE after the company said it has inked a pact with US firm Refana for Covid-19 vaccine. The collaboration will enable global development, manufacturing and distribution of the Covid-19 vaccine.
Shares of Vodafone Idea slipped over 13 per cent as the Supreme Court on Thursday said the Department of Telecommunications' (DoT's) demand for Rs 4 trillion worth of adjusted gross revenue (AGR) dues from public-sector undertakings (PSUs) was "totally impermissible". The Bench also asked private telecom operators to file affidavits giving details as to how they will pay the AGR dues.
Key Market Drivers
Coronavirus pandemic
WPI numbers
Monsoon
H1-B Visa
Event Watch
International:
Coronavirus concerns
Industrial production , unemployment rate China
Crude Oil
Interest rate Japan
Domestic:
Coronavirus- Drug manufacturing, testing kit, vaccine
WPI
Monsoon
Lifting of Lockdown
Stocks To Watch
Bata Ltd On Upside while, Bajaj Finance Ltd on Downside.

ABOUT AUTHOR
Niveza Editorial Desk : We are a team of stock market nerds trying to stay ahead of the herd. We spend our grey cells...
FULL BIO

LEAVE A COMMENT
LEAVE A COMMENT