29th May 2020 | 16:18 PM IST
29th May 2020 | 16:18 PM IST
FDI Numbers Triggered Optimism
FDI Numbers Triggered Optimism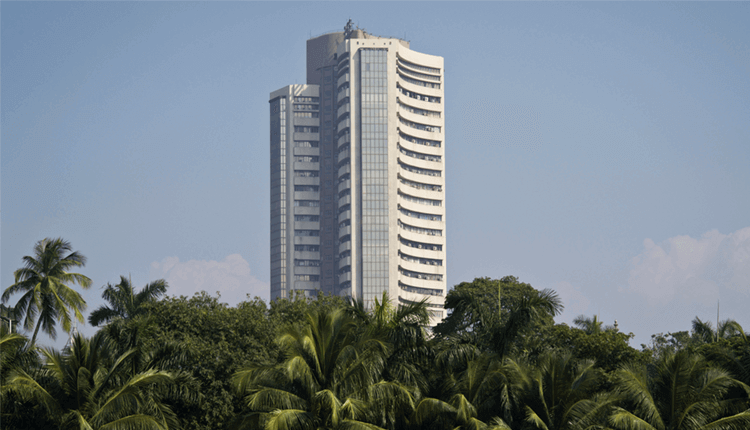 Our Analysis
Indian market looked positive this week. Despite the rise in the number of cases in India hitting record highs every day, Foreign Direct Investment data showcased optimism. Foreign direct investment (FDI) in India grew by 13 percent to a record of $49.97 billion in the 2019-20 financial year, according to official data. The country had received an FDI of $44.36 billion during April-March 2018-19. Sectors which attracted maximum foreign inflows during 2019-20 include services ($7.85 billion), computer software and hardware ($7.67 billion), telecommunications ($4.44 billion), trading ($4.57 billion), automobile ($2.82 billion), construction ($2 billion), and chemicals ($one billion), the the Department for Promotion of Industry and Internal Trade (DPIIT) data showed.
The US economy shrank at an even faster pace than initially estimated in the first three months of this year with economists continuing to expect a far worse outcome in the current April-June quarter. The Commerce Department reported on Thursday that the gross domestic product, the broadest measure of economic health, fell at an annual rate of 5 percent in the first quarter, a bigger decline than the 4.8 percent drop first estimated a month ago. It was the biggest quarterly decline since an 8.4 percent fall in the fourth quarter of 2008 during the depths of the financial crisis. The downward revision to first quarter GDP reflected weaker investment by businesses in their inventories which was partially offset by slightly stronger consumer spending.
In commodities, Oil prices edged lower on Friday after U.S. inventory data showed lacklustre fuel demand in the world's largest oil consumer while worsening U.S.-China tensions weighed on global financial markets. Brent crude slipped 25 cents, or 0.7%, to $35.04 a barrel by 0334 GMT and U.S. West Texas Intermediate crude was at $33.18 a barrel, down 53 cents, or 1.6%. Still, both contracts are set for a fifth weekly gain, helped by production cuts and optimism about demand recovery in other countries.
This Week's Market Highlights:
Benchmark Indices:
1) On Monday, market observed the holiday. 2) On Tuesday, Sensex slipped 477 points from day's high to settle at 30,609.30, down 63 points or 0.21 per cent. Nifty ended at 9,029.05, down 10 points or 0.11 per cent. 3) On Wednesday, Sensex jumped 996 points to 31,605, and the Nifty50 index reclaimed the 9,300 zones, settling 286 points higher at 9,315. 4) On Thursday, Sensex surged 595 points or 1.88 per cent to 32,200.59 levels. Nifty zoomed 175 points or 1.88 per cent to 9,490.10 levels. 5) On Friday, Sensex ended at 32424.1, up 223.51 points or 0.69 per cent. Nifty ended at 9,580.30, up 90.2 points or 0.95 per cent.
Broader Index & Global Market:
- The domestic markets remained volatile but bulls were active this week. Gross domestic product data out later on Friday is expected to show India's economy grew at its slowest pace in at least two years in the March quarter as the coronavirus pandemic weakened already declining consumer demand and private investment. The median forecast from a Reuters poll of economists put annual economic growth at 2.1% in the March quarter, lower than 4.7% in the December quarter. Forecasts ranged between +4.5% and -1.5%.
- European shares rose for the fourth straight session and the euro perched at a two-month high, as businesses returning to work and a 750 billion euro EU stimulus plan outweighed rising US-China tensions. Asian markets had been subdued overnight after US Secretary of State Mike Pompeo had warned Hong Kong no longer warranted special treatment under US law, but there was no stopping Europe.
Movers & Shakers
Shares of Axis Bank soared 13.46 per cent to Rs 387.35 on the BSE on reports that private equity (PE) firm Carlyle was looking to pick around 8 per cent stake in the lender.
Shares of Avenue Supermarts, the D-Mart retail chain operator, declined 5 per cent on the BSE on profit-booking after the company's January-March quarter (Q4FY20) results disappointed investors on the margin front. Earnings before interest, tax, depreciation and amortization (EBITDA) margin contracted 68 basis points to 6.67 per cent in Q4FY20 from 7.35 per cent in Q4FY19, hit by higher depreciation and employee costs.
Key Market Drivers
Coronavirus pandemic
Q4 result
Stimulus package
GDP Numbers
Event Watch
International:
Coronavirus concerns
USA, Canada Employment data
Hong Kong Crisis
Crude Oil
Domestic:
Coronavirus- Drug manufacturing, testing kit, vaccine
Q4FY20 Results
GDP Numbers, PMI
Stocks To Watch
Dabur Ltd On Upside while, Titan Ltd. on Downside.

ABOUT AUTHOR
Niveza Editorial Desk : We are a team of stock market nerds trying to stay ahead of the herd. We spend our grey cells...
FULL BIO

LEAVE A COMMENT
LEAVE A COMMENT