17th Apr 2020 | 14:00 PM IST
17th Apr 2020 | 14:00 PM IST
Opportunity to Earn Amid Contraction
Opportunity to Earn Amid Contraction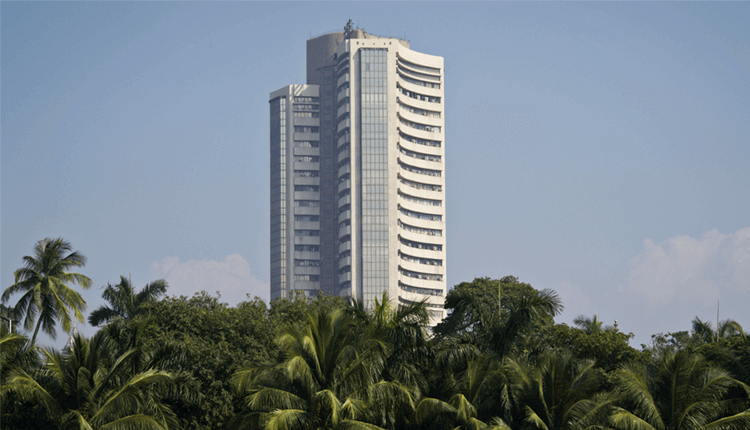 Our Analysis
Indian witnessed a comparatively stable week. The index was flat amid a few ups and downs. Midcaps have shown some rally towards the end of the week while large caps also joined the move. For now, the reason to worry for the investors is sharp up moves and falls of the stocks. None of them is ready to hold on to their positions. Intraday must be having havoc in the last few weeks. Long term investors are still sitting calm and waiting for the best time to enter the market.
Prime Minister Narendra Modi and Finance Minister Nirmala Sitharaman are expected to meet soon to finalize the details of a second stimulus package to mitigate the impact of Covid-19 on the economy, Business Standard has learned. The meeting is also likely to be attended by senior officials from the finance ministry and the Prime Minister's Office. The stimulus package is expected anytime this week and will be aimed at the urban and rural poor; disadvantaged sections of society; micro, small and medium enterprises (MSMEs); and some of the worst-affected sectors.
The global economy is expected to contract in 2020 by 3 percent—the worst recession since the Great Depression. This is a synchronized contraction, a sudden global shutdown. Asia's key trading partners are expected to contract sharply, including the United States by 6.0 percent and Europe by 6.6 percent.
This Week's Market Highlights:
Benchmark Indices:
1) On Monday, Sensex shed 470 points or 1.51% to end the day at 30,690. Nifty ended at 8,994, down 118 points or 1.3%. 2) On Tuesday, the market was off and observed the holiday. 3) On Wednesday, Sensex shed 173 points or 0.58% to 29,894 levels. Nifty ended at 8,749, down 43 points or 0.49%. 4) On Thursday, Sensex gained 223 points or 0.73% to end at 30,602.61 while Nifty settled just shy of 9,000 level at 8,992.80, up 67.5 points or 0.76%. 5) On Friday, Sensex gained 986.11 points or 3.22% to end at 31588.72 while Nifty settled at 9266.75, up 273.95 points or 3.05%.
Broader Index & Global Market:
- China's growth is projected to decline from 6.1 percent in 2019 to 1.2 percent in 2020. This sharply contrasts with China's growth performance during the Global Financial Crisis, which was little changed at 9.4 percent in 2009 thanks to the important fiscal stimulus of about 8 percent of GDP. We cannot expect that magnitude of stimulus this time, and China won't help Asia's growth as it did in 2009.
- Europe led world stock markets back to higher ground on Thursday as tentative moves to reopen parts of some of its larger coronavirus-hit economies offset some truly stinking global economic numbers. The International Monetary Fund is predicting zero growth in Asia this year for the first time in 60 years, as exporters are pounded by slumping demand and anti-virus measures force consumers to stay home and shops to shut down.
Movers & Shakers
Shares of Larsen & Toubro (L&T) continued their northward march for the seventh straight day, up 4.5 per cent at Rs 920 on the BSE after the company said its heavy engineering arm has won 'significant' contracts in the January-March quarter (Q4FY20).
Shares of Zee Entertainment Enterprises Ltd (ZEEL) fell 10 percent to Rs 135 after the media major invested Rs 522 crore in tech subsidiary Margo Networks, which offers streaming and advertising services under the 'SugarBox' brand name. ZEE owns 80 percent in Margo. The stock ended at Rs 137, down 8.57%.
Key Market Drivers
Coronavirus pandemic
Production starting in parts
Event Watch
International:
Coronavirus concerns
Global GDP forecast
Crude Oil
Domestic:
Coronavirus- Drug manufacturing, testing kit
Services PMI
Stocks To Watch
Sun Pharma Ltd. On Upside while, Tech Mahindra Ltd. on Downside.

ABOUT AUTHOR
Niveza Editorial Desk : We are a team of stock market nerds trying to stay ahead of the herd. We spend our grey cells...
FULL BIO

LEAVE A COMMENT
LEAVE A COMMENT