10th Apr 2020 | 14:00 PM IST
10th Apr 2020 | 14:00 PM IST
No Wait. Move Cautiously with the Best
No Wait. Move Cautiously with the Best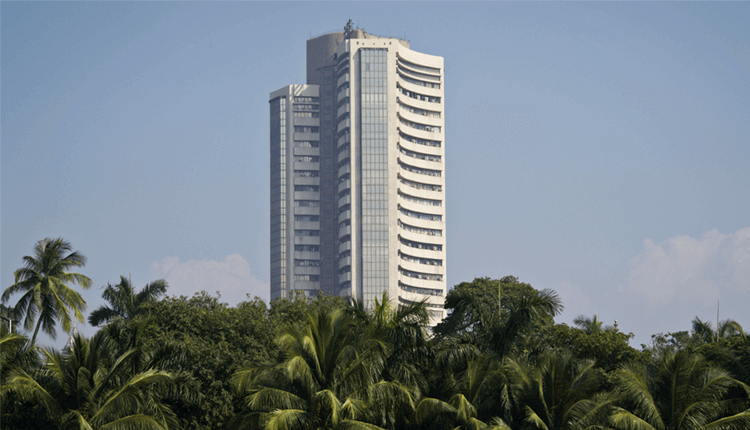 Our Analysis
Indian markets witnessed northward journey tracking global markets amid expectation that governments would roll out more stimulus measures to support the economy. Meanwhile, a rise in coronavirus cases in the country fanned fears of the government extending the lockdown to contain the pandemic. In another development, the government has cleared that it will immediately release about Rs 18,000 crore in pending tax refunds to individuals and businesses to provide relief to those struggling to cope with the economic effects of the Covid-19 outbreak. As per the World Trade Organization (WTO), the decline in world trade due to Covid-19 will likely exceed the trade slump brought by the global financial crisis of 2008-09 with merchandise trade expected to decline 13-32% in 2020 due to the Covid-19 pandemic.
Global market moved higher on hopes that the coronavirus outbreak may be slowing in the United States and Europe and investors looked toward a gradual economic recovery in the second half of the year. The minutes from two emergency meetings of the Federal Reserve showed officials grew increasingly concerned by the swiftness with which the coronavirus outbreak was harming the U.S. economy and disrupting financial markets, prompting them to take "forceful action.
In the commodity market, oil markets were buoyed by optimism that major crude producers including Russia may agree to cut output. Germany's top economic research institutes said that Europe's biggest economy is likely to shrink by 4.2% this year. It expects a contraction of 9.8% in the current quarter, which would be the sharpest decline recorded since record-keeping began in 1970.
This Week's Market Highlights:
Benchmark Indices:
1) On Monday, the market was off and observed the holiday. 2) On Tuesday, Sensex zoomed 2,476 points or around 9 per cent to settle at 30,067. All the 30 constituents of the index ended in the green. Nifty ended at 8,792, up 708 points or 8.76 per cent. 3) On Wednesday, Sensex shed 173 points or 0.58% to 29,894 levels. Nifty ended at 8,749, down 43 points or 0.49%. 4) On Thursday, Sensex jumped 1,266 points or 4.23% to settle at 31,160 amid heavy buying in index heavyweights. Nifty surged by 363.15 points or 4.15% to settle at 9111.9. 5) On Friday, the market was off and observed the holiday.
Broader Index & Global Market:
- According to a survey data from IHS Markit, India's service sector deteriorated in March as demand shrunk amid the COVID-19 outbreak. The services Purchasing Managers' Index fell to 49.3 in March from February's 85month high of 57.5. A score below 50 indicates contraction.
- Recently, Goldman Sachs forecast India's growth to slow down to 1.6 percent in FY'21, the worst pace in post-war history. Going forward, investors will continue to monitor developments on the global coronavirus pandemic, as concerns over the virus's economic impact have sent markets into a whirlwind in recent weeks. Besides, the movement of Currency, inflow, and outflow of foreign funds, macroeconomic data, and crude oil prices will continue to dictate the trend of the market going forward.
Movers & Shakers
Shares of Cipla jumped 16 per cent at Rs 595, also its 52-week high on the BSE after the drug firm received United States Food and Drug Administration's (USFDA) nod for the first generic Proventil HFA (albuterol sulfate) metered dose inhaler, used for conditions such as asthma. It ended at Rs 579.50, up 13 per cent.
Shares of IT giant Tech Mahindra slipped by 2.44% to 545.25. Key concerns given the circumstances would be pressure on pricing, lack of visibility in the next few quarters and fast adapting to changing demands in the post COVID-19 world.
Key Market Drivers
Event Watch
International:
Coronavirus concerns
USA Unemployment data
Crude Oil
Domestic:
Coronavirus- Drug manufacturing, testing kit
Services PMI
Stocks To Watch
Sun Pharma Ltd. On Upside while, Tech Mahindra Ltd. on Downside.

ABOUT AUTHOR
Niveza Editorial Desk : We are a team of stock market nerds trying to stay ahead of the herd. We spend our grey cells...
FULL BIO

LEAVE A COMMENT
LEAVE A COMMENT