3rd Apr 2020 | 12:40 PM IST
3rd Apr 2020 | 12:40 PM IST
Opportunities are Less but the Best.
Opportunities are Less but the Best.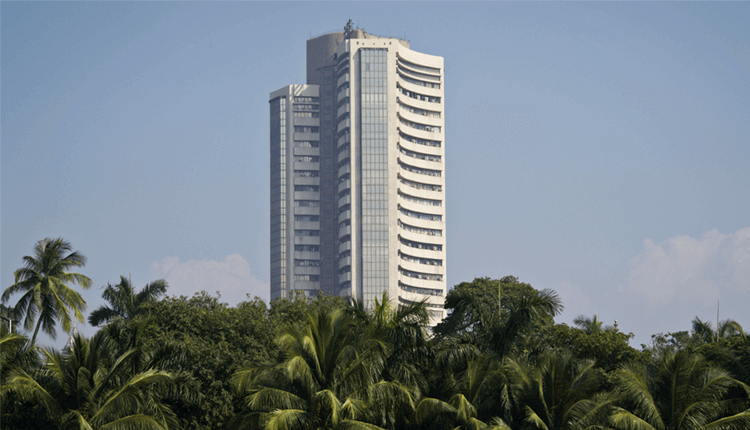 Our Analysis
Equity markets witnessed weak trading sessions during the entire week as the coronavirus (Covid-19) cases in India continued to rise despite nationwide lockdown. The rise in the cases in India shows the adverse impact of the virus. Most of the sectors are dealing with the sentimental impact of the virus as investors are pushing for more sell off in the market. But this lockdown is giving rise to a few opportunities in the market.
The explosion of Covid-19 cases caused by the Tablighi Jamaat(TJ) event continued to unfold for the third consecutive day, when at least 295 delegates from across the country who had attended the religious congregation in Delhi's Nizamuddin last month tested positive for the virus, accounting for more than 60% of the 485 confirmed cases across India till around 11.45pm on Thursday. The countrywide coronavirus count, which had crossed the 2,000 mark barely a day earlier, zoomed past 2,500 with Delhi (141), Maharashtra (88) and Tamil Nadu (75) adding big numbers.
In the commodity market, Crude oil fell sharply with US crude briefly dropping below $20 and Brent hitting its lowest level in 18 years, on heightened fears that the global coronavirus shutdown could last months and demand for fuel could evaporate further. A big rise in US inventories and a widening rift within OPEC heightened oversupply concerns while US President Donald Trump and Russian President Vladimir Putin agreed to talks to stabilize energy markets, with benchmarks climbing off 18-year lows hit as the coronavirus outbreak cut fuel demand worldwide.
This Week's Market Highlights:
Benchmark Indices:
1) On Monday, Sensex today slipped 1,375 points or 4.61% to settle at 28,440. Nifty ended at 8,281, down 379 points or 4.38%. 2) On Tuesday, markets surged on expansion in China manufacturing activity. Sensex gained 1,028 points or 3.62% to settle at 29,468.49.Nifty ended at 8,598, up 317 points or 3.82%. 3) On Wednesday, weak sentiments dragged market indices. Sensex lost 1,203 points or over 4% to end at 28,265 while Nifty ended at 8,254, down 344 points or 4%. 4) On Thursday, the market was off and observed the holiday. 5) On Friday, the market ended the week on further correction. Sensex slipped to 27590.95 down by 2.39% while Nifty ended at 8083.80 down by 2.06%.
Broader Index & Global Market:
-A surprise expansion in China's manufacturing activity in March lifted investor sentiment on Tuesday, thus leading to around 4 percent rally in the benchmark indices. China's official Purchasing Managers' Index (PMI) rose to 52 in March from collapse to a record low of 35.7 in February. Oil and gas stocks gained big during the day on a sharp decline in crude oil prices. The S&P BSE Oil & Gas index rallied around 9 percent to 10,021 levels. FMCG and metal stocks too made decent advances. Volatility index India VIX slipped over 10 percent to 64.49 levels.
-World markets fell as the coronavirus threat ensured an ugly start to the second quarter for equities and commodities. Tokyo's Nikkei slumped 4.5 percent after the worst plunge in factory activity in almost a decade. The pan-European STOXX 600 sank 3.2 percent and Wall Street futures dived 3.1 percent after a dire forecast of likely US coronavirus deaths. Blue-chip Chinese stocks failed to hold their gains, however, though Australian shares managed to bounce back.
Movers & Shakers
Abbott India hit a new high in a weak market. As per reports, Abbott Laboratories, USA has received the approval to launch a 5-minute coronavirus (COVID-19) test for use almost anywhere. Abbott India is a subsidiary of Abbott Laboratories of USA. The stock ended at Rs 15,400 apiece on the BSE, up around 9%.
Maruti Suzuki Ltd slipped ~16% in last week over weak auto sales numbers. The stock is trading at Rs 4198 a piece on the BSE.
Key Market Drivers
Event Watch
International:
Coronavirus concerns
China, USA CPI
Crude Oil
Domestic:
Coronavirus- Drug manufacturing, testing kit
Services PMI
Stocks To Watch
HUL On Upside while, Kotak Mahindra Bank Ltd on Downside.

ABOUT AUTHOR
Niveza Editorial Desk : We are a team of stock market nerds trying to stay ahead of the herd. We spend our grey cells...
FULL BIO

LEAVE A COMMENT
LEAVE A COMMENT