27th Mar 2020 | 14:00 PM IST
27th Mar 2020 | 14:00 PM IST
Stability on the Cards. Lock Down Acclaimed well in India
Stability on the Cards. Lock Down Acclaimed well in India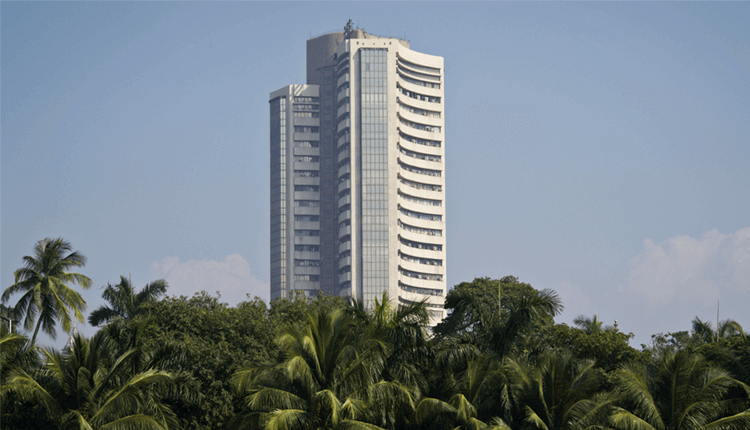 Our Analysis
The 'Lock down' in India turned out to be the best thing we had in the recent past weeks. Number of positive cases in India showed that the lock down is well acclaimed. Investors turned out in numbers to pick their best equity stocks. The most significant part of the past week was that the numbers of positive cases detected positive are way below as compared to the other infected countries. This shows how well Inidans are taking care. This is more certain that if this trend follows then we might see recovery in the economy sooner than we expect.
The government has rightly targeted the households and small businesses that need to be protected and supported. The announcements have been very specific as well. What will be most important is to ensure that the relief provided to the different sections or the targeted population reaches them in a timely and effective manner and mechanisms such as the Jan Dhan Yojna will go a long way in ensuring this.
In commodities, Oil prices rose on Friday after world leaders promised a massive injection of funds to limit the economic fallout from the coronavirus pandemic, despite fears the outbreak will destroy demand for oil. After tumbling for the past four weeks, Brent crude was up 50 cents, or nearly 2 per cent, at $26.84 a barrel by 0116 GMT, and on track to end the week steady or only slightly lower. US crude was up 60 cents, or 2.7 per cent, at $23.20, and is heading for a weekly gain of about 3 per cent.
This Week's Market Highlights:
Benchmark Indices:
1) On Monday, Sensex nosedived 3,935 points or over 13% to settle at 25,981 levels. Nifty ended at 7610.25 down 12.98%. 2) On Tuesday, Sensex ended at 26,674, up 693 points or 2.67% while Nifty recovered to 7801.05 by 2.5%. 3) On Wednesday, Sensex rallied 1,862 points or 7 per cent to settle at 28,536 levels. The Nifty jumped to 8317.85 by 6.62%. 4) On Thursday, Sensex ended 1,411 points or around 5 per cent higher at 29,947 levels. Nifty ended at 8641.45 surged by 3.89%. 5) On Friday, Sensex ended at 29815.59 down by 131.18 points. Nifty jumped by 18.8 points to 8660.25.
Broader Index & Global Market:
-The Rs 1.70 lakh crore Pradhan Mantri Garib Kalyan (Economic Package) will certainly provide relief to the people who have been impacted by the economic disruption due to the Coronavirus outbreak. This is certainly a step in the right direction and will provide emergency relief to those impacted by the lockdown. Over 35 crores people may not have any social security or wage support to cope with disruptions caused by the pandemic and about 50 percent of these are in the unorganised sector. With this move, the goent has ensured that these affected sections of the society do not sleep hungry nor their livelihoods disrupted.
-World share markets fell as nerves over jobs data likely to lay bare the economic carnage from the coronavirus pandemic outweighed a $2 trillion US stimulus package. Europe's broad Euro STOXX 600 fell with bourses in Frankfurt, London and Paris all were down. Asian stocks witnessed a mixed session, where MSCI's broadest index of Asia-Pacific shares outside Japan rose 0.7 per cent but regional performances varied. The Nikkei snapped three days of gains with a 4 per cent drop, while Australia's benchmark rose for a third day - its longest winning streak in six weeks.
Movers & Shakers
Shares of Godrej Consumer Products rallied about 7 per cent in Monday's trade after global brokerage Credit Suisse upgraded the stock. The Swiss broker said Godrej Consumer Products is finally coming out of a rough patch. It said its home insecticides (HI) business is showing some signs of recovery. Credit Suisse pointed out that the valuations have seen a significant de-rating in recent times. A gradual re-rating can be expected as HI performance improves.
Shares of HDFC Bank slipped over 5% after global brokerage house Bernstein downgraded the stock to 'underperform'.
Key Market Drivers
Coronavirus pandemic
Restructuring of Yes Bank
Event Watch
International:
Coronavirus concerns
Trade Data
Crude Oil
Travelers footfall
Domestic:
Coronavirus concerns
Yes Bank Crisis
Stocks To Watch
HUL On Upside while, Interglobe Aviation Ltd on Downside.

ABOUT AUTHOR
Niveza Editorial Desk : We are a team of stock market nerds trying to stay ahead of the herd. We spend our grey cells...
FULL BIO

LEAVE A COMMENT
LEAVE A COMMENT