4th Jan 2019 | 15:01 PM IST
4th Jan 2019 | 15:01 PM IST
Markets May Turn Positive With Banking Rally Ahead
Markets May Turn Positive With Banking Rally Ahead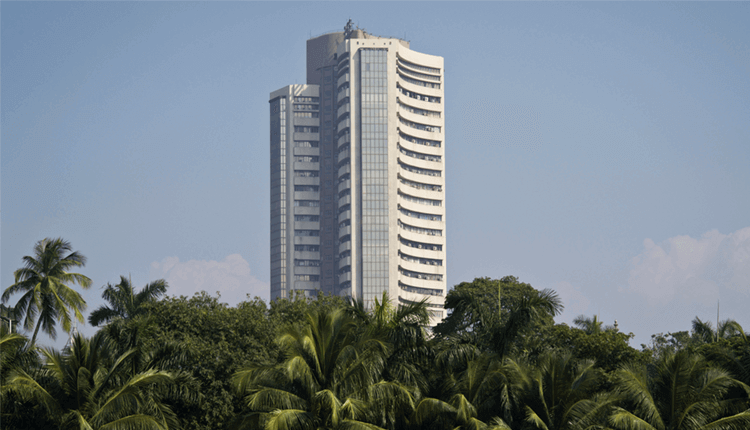 Our Analysis
The first week of 2019 started on weak note as Nifty tanked almost 2% in a week, Indian benchmark indices witnessed a selling pressure amid a global slump with a concern of global economic slowdown,worsened monthly auto sales numbers coupled with high interest rate and tight liquidity condition,a drop in GSR collection indicating government shortfall in target & concern over India's fiscal health can worsen as government is likely to announce a massive relief package for farmer.
Nevertheless, the week bought some cheerful news for the banking sector, The central bank stated improvement in the asset quality of the bank during first-half of FY2018-19,On the other hand one-time restructuring scheme for certain small borrowers on the loan not exceeding Rs 25 Cr is likely to be positive for banks and Nbfc. The heavy-weight HDFC twins, Reliance, Eicher, M&M, Vedanta saw a significant drop in there share price, the pain was also visible in the broader market. Even though the global growth has slowed, India seems to be better placed to continue its growth, As the Indian economy is major driven by domestic consumption and only 18% of India's GDP can be attributed to export.
This Week's Market Highlights:
Benchmark Indices:
1) Indian benchmark indices Ended flat on the last day of the year, the Sensex was down 8.39 points at 36068.33, and the Nifty up 0.02% at 10862.50. 2) Among the sector indices, BSE ended higher led by the BSE Metal Index's 1.4 % gain. While, S&P BSE Telecom Index was a top loser, down 0.80 percent. 3) On Tuesday, Indian equity benchmarks kicked off 2019 on a strong note, Nifty 50 Index advanced 0.44 percent or 48 points to 10,910. 4) On Wednesday, Indian benchmark indices declined taking negative cues from global markets, and as investors turned cautious ahead of corporate earnings beginning next week. Nifty down 1.08% at 10792.50. 5) Indian benchmark indices declined for a second straight day On Thursday, around 1% following a selloff in Asian markets. 6) The Nifty lower by 120.20 points or 1.11% at 10672.30. Overall sell-off among sectors, financials, automobiles, and metals bled. 7) Indian benchmark indices Sensex and Nifty 50 advanced on Friday led by auto and metal stocks.
Broader Index & Global Market:
-In global markets, world shares started 2019 on a lower note, with stocks dive across Europe and Asia along with US equity futures after evidence of slowing Chinese growth, Shares in Asia fell again on Thursday and US stock futures dropped sharply after Apple Inc cut its revenue forecast due in part to weaker sales in China, adding to concerns about the slowing global economy.
- This week broader market Nifty midcap & smallcap index has seen the pain with benchmark indices, Shrank more than 2%.
Movers & Shakers
Shares of Kolte-Patil Developers jumped more than 8 percent in a week after rating agency CRISIL revised long-term outlook on the company's bank loan facilities. The Pune-based real estate company informed exchanges on Monday that CRISIL reaffirmed its long-term rating on company's bank loan facilities of Rs 600 crore (enhanced from Rs 300 crore earlier) at A+. The rating agency revised its outlook on debt instruments to positive from stable earlier.
Shares of the Eicher Motors company plunged more than 10 percent, after Royal Enfield reported a 13 percent slump in sales on a yearly basis to 58,278 units in December, according to its stock exchange filing. The stock has slumped 12.46 percent in two days posting its biggest two-day decline since Oct. 5.
Key Market Drivers
China's manufacturing sector shrink in December for the first time in more than two years. The Purchasing Manager's Index (PMI) fell to 49.4 in December Vs 50 MoM.
India FX Reserves (USD) reported 393.29B vs 393.12B WoW.
Goods and Services Tax collection dropped to Rs 94,726 crore in December 2018, lower than Rs 97,637 crore collected in the previous month. However, compliance improved during the month as the total number of sales returns or GSTR-3B filed in December stood at 72.44 lakh against 69.6 lakh filed in November.
The Reserve Bank of India has started a loan-restructuring window for micro, small and medium enterprises (MSMEs) for a year, yielding to a key demand of the government that had sought such a facility.
Market regulator Securities and Exchange Board of India (Sebi) has planned to implement mandatory physical settlement for all stock derivatives by October 2019. The new system will be implemented in three phases starting April.
The Caixin/Markit Manufacturing Purchasing Managers' Index (PMI) for December, released on Wednesday, fell to 49.7 from 50.2 in November.
India Infrastructure Output ,Reported 3.5% vs 4.8% YoY. India Foreign Debt (USD) ,recorded 510.4B vs 514.4B
The direct tax-to-GDP ratio of 5.98% achieved during 2017-18 is the best in the last 10 years, It was 5.57 percent in 2016-17 and 5.47 % in 2015-16.
The AUM of passively managed funds has crossed the Rs 1 lakh crore mark. While most of the funds continue to come from the mandatory contribution to the EPFO, financial planners point out that an increasing number of HNIs and retail investors have started pouring money into index funds and ETFs as actively managed funds in the large-cap space have failed to outperform their benchmarks.
The Union Cabinet approved the merger of Bank of Baroda, Vijaya Bank, and Dena Bank that will create India's second-largest public-sector lender.
The Reserve Bank of India said it will form an eight-member expert committee include government representatives, bankers, and academicians to identify the issues and suggest a long-term solution for economic and financial sustainability of small businesses. The committee will be headed by UK Sinha, former chairman of Securities and Exchange Board of India.
Banks and shadow banks granted a one-time restructuring of loans of up to 250 million rupees ($3.6 million) to micro, small and medium enterprises (MSME) that were in default on Jan. 1, without having to mark them as nonperforming, Lenders are being given an supplement of 15 months (up to March 31, 2020) to pretend that these stressed loans are standard.
The Nikkei Manufacturing Purchasing Managers' Index declined to 53.2 in December from 54 in November.
Event Watch
The GST Council is scheduled to meet on January 10 to discuss lowering GST on under-construction flats and houses to 5 percent & hiking exemption threshold for small and medium enterprises.
Bank Loan Growth, Deposit Growth, FX Reserves, USD
U.S. Fed Chair Powell Speaks on 6th Dec. U.S. Crude Oil Inventories
India Manufacturing Output MoM. India Industrial Production YoY
U.K. Gross Domestic Product (GDP) MoM, Earning of TCS & INFY.
Stocks To Watch
Kajaria Ceramics & Indraprastha Gas is on the upside while M&M is on the downside.

ABOUT AUTHOR
Niveza Editorial Desk : We are a team of stock market nerds trying to stay ahead of the herd. We spend our grey cells...
FULL BIO

LEAVE A COMMENT
LEAVE A COMMENT